Are you thinking about traveling and working remotely? Have you ever dreamt about living and working from paradise-like destinations? Now you can do it! If you are a freelancer, a digital nomad or you have the chance to work from home, this article could help you find the lifestyle that you are looking for. Apply for the new Digital Nomad Spanish visa and live an experience that will change your life. In this article you will find all the information you need to do it.
Find balance between your work and your personal life (get to know the digital nomad's lifestyle! )
Since the COVID-19 confinement we have all reconsidered our lifestyle and the free time we have to enjoy. Personal growth and feeling comfortable with our daily routine has never been more important than now. This is why many people are considering traveling more and investing their time in having new adventures and experiences. There has been a paradigm shift and many positions are now fully remote or hybrid. These changes open up a new range of options and possibilities for workers. Now, finding the ideal balance between your work and your personal life is much simpler and easier to obtain.
Get your Spanish visa and start working remotely
The Spanish government has finally published the new Digital Nomad visa, so foreigners wishing to move and work remotely from Spain can now start their applications. Digital Nomad visa is a residence permit that can be extended up to 5 years and that will allow non-EU citizens to live and work remotely from Spain.
Previously the only possibility was to apply for a non-lucrative visa. Now everything has changed and foreigners who wish to move to Spain and keep working for a company abroad, or who have clients spread all around the globe will find a residence permit that is perfectly tailored to their needs.
Why is Spain the perfect place to work remotely?
Spain is the perfect destination to work and travel for many reasons. In the first place, because of the warmth of its people and the welcoming feeling that can help us a lot when it comes to being away from home. Secondly, the weather is wonderful. Spain has many destinations where the sun and warm temperatures are guaranteed. Also, Spain has a great gastronomy that will make your stay an unforgettable experience. You will fall in love with it's Mediterranean food with local ingredients and delicious flavors.
What are the Spanish Digital Nomad visa benefits?
This visa has many benefits that remote workers, freelancers or entrepreneurs may be interested in.
You get a 3-year residence permit
You are allow to legally live and work remotely in Spain
You get a special tax regime that will help you save taxes
Are you thinking about what tax advantages you will get? I bet so! This system has many benefits that may interest you.
First of all, you get to pay a flat fee of 24% on your work-related income (up to €600.000), instead of a progressive rate up to 48%. Secondly, you may be considered a non-resident for tax purposes for 5 years and avoid paying wealth tax. Also, you will avoid the need to complete and submit the asset declaration model 720. Last but not least, you will start this tax application during the 6 months after you obtain your digital nomad visa.
How can I apply for these Digital Nomads visa?
One of the great advantages of this residency is the double application option:
On the one hand, you can apply directly from Spain with a tourist visa, getting directly your 3-year card.
But, on the other hand, it is also possible to obtain a 1 year visa from your country of origin (in the Spanish consulate) so that you can enter Spain and modify later on to this card for 3 years.
What are the main requirements you need?
I am sure that you are already considering the idea of ​​living and working in Spain. Of course it's very tempting! Here is all the information you need to be able to apply to the Spanish Digital Nomad visa:
Prove that of the total income, the part coming from Spain does not represent more than 20%
You must have a continuous employment relationship of at least three months with the company for which you are working remotely. This company must also certify that this worker is allowed to work online
In addition, this company must have been operating in the market for at least 1 year
You must have graduated from a prestigious university or business school, or demonstrate a previous working experience of at least 3 years
You will need to hire private health insurance with full coverage
And you will need to demonstrate the possession of sufficient economic funds (€25,000) via salary or bank statement
What is the first step you should take when moving to Spain?
If you do not know many people in Spain, we advise you to move into a Coliving. These types of accommodations are perfect for digital nomads because they allow you to have a coworking space and meet people at the same time. In addition, it is not necessary that you pay a deposit or a certain permanence, which is normally an impediment when we want to rent an apartment for a short period of time. The coliving has all the services you need (including high-speed internet, which is essential! ) and you can network, connect with like-minded people and get to know the city with company.
What are the most recommended cities for digital nomads?
There are many options when deciding where to live in Spain. All destinations are very attractive and surely there is one that perfectly suits what you are looking for.
PALMA DE MALLORCA
If you are looking for a destination with excellent weather, paradise-like beaches, nightlife, international tourism and lots of nature… Palma de Mallorca is perfect for you. It is a very popular destination among freelancers and digital nomads, so it will not cost you any effort to make friends. This sunny location has a lot to offer, specially regarding the outdoors activities and sports. You will have more than 300 days of sunshine a year, can you believe it?
If you are arriving any time soon to Palma de Mallorca and you are interested in getting to know other digital nomads from the community we want to encourage you to join this facebook group. You will get tons of activities to do and get in touch with other independent travelers. Still not sure? These are the 7 reasons why Palma de Mallorca is the best destination for digital nomads.
We recommend you stay at Palma Coliving, you will find that it has more than 50 5-star reviews on Google Maps. It is extremely well located, next to Santa Catalina in Palma de Mallorca, and this coliving will give you that feeling of family and closeness that you are looking for! There are limited seats for your next remote working experience, so you can apply for your stay here.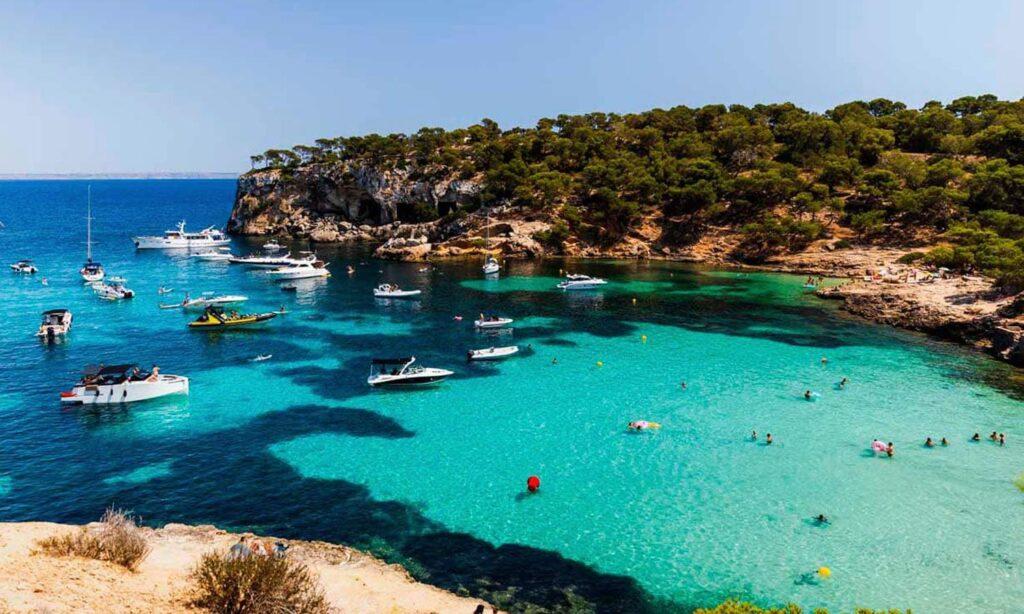 VALENCIA
If you are more interested in living in the city, Valencia is the perfect destination for you.
It is a city with a lot of history, great tourist attractions, beach, nightlife, art, cultural activities… it has it all. You will find remote workers from all over the world!
In addition, Valencia has a significantly lower cost of living than other cities such as Madrid or Barcelona. You can expect a cost of living 15-20% cheaper than Barcelona and Madrid, 30% cheaper than Paris. Living in Valencia will let you earn a higher profit while working remotely from Spain.
Valencia has a Mediterranean climate most of the time and enjoys 300 days of sunshine per year like in the Balearic islands, the average temperature is 20°. Outside lifestyle and a good climate get on well together, it facilitates social interactions and a happy life. Valencia is a city with a large young population, students and young entrepreneurs. You won't have a hard time making friends at all! If you are thinking about moving here and working remotely, here are the 5 reasons why Valencia is the new hotspot for digital nomads.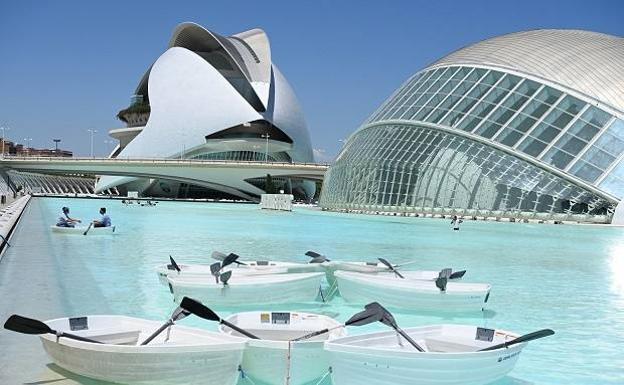 TENERIFE
The last recommendation is for the nature lovers and those who want to spend a period of time surrounded by mountains and sea, promoting the connection with oneself. The Canary' island are becoming very popular lately, lots of digital nomads travel there every month to get this experience.
Tenerife is located near the Moroccan's coast, registering a min. temperature of 20-25 degrees in winter and sun all year long, especially in the south. Perfect for north Europeans who want to run away from cold winter. It is perfect for those who want to start or practice surfing & kite surfing, it's just the perfect place with its huge sandy beaches!
It also has a lot of nature and interesting places to visit. You will find the 3rd highest volcano of the planet with its 3700 meters height!
You will find a great community of remote workers here. In fact, the digital nomad community is so large that you will find at least 20 coworking spaces and around 7 colivings in Tenerife.
Although Tenerife is a bit far from the peninsula, we really recommend you to look for more information about this destination and consider it in your possibilities. This island and its people have a very special vibe that will make your experience unforgettable. This is why tenerife is booming with digital nomads, please check it out!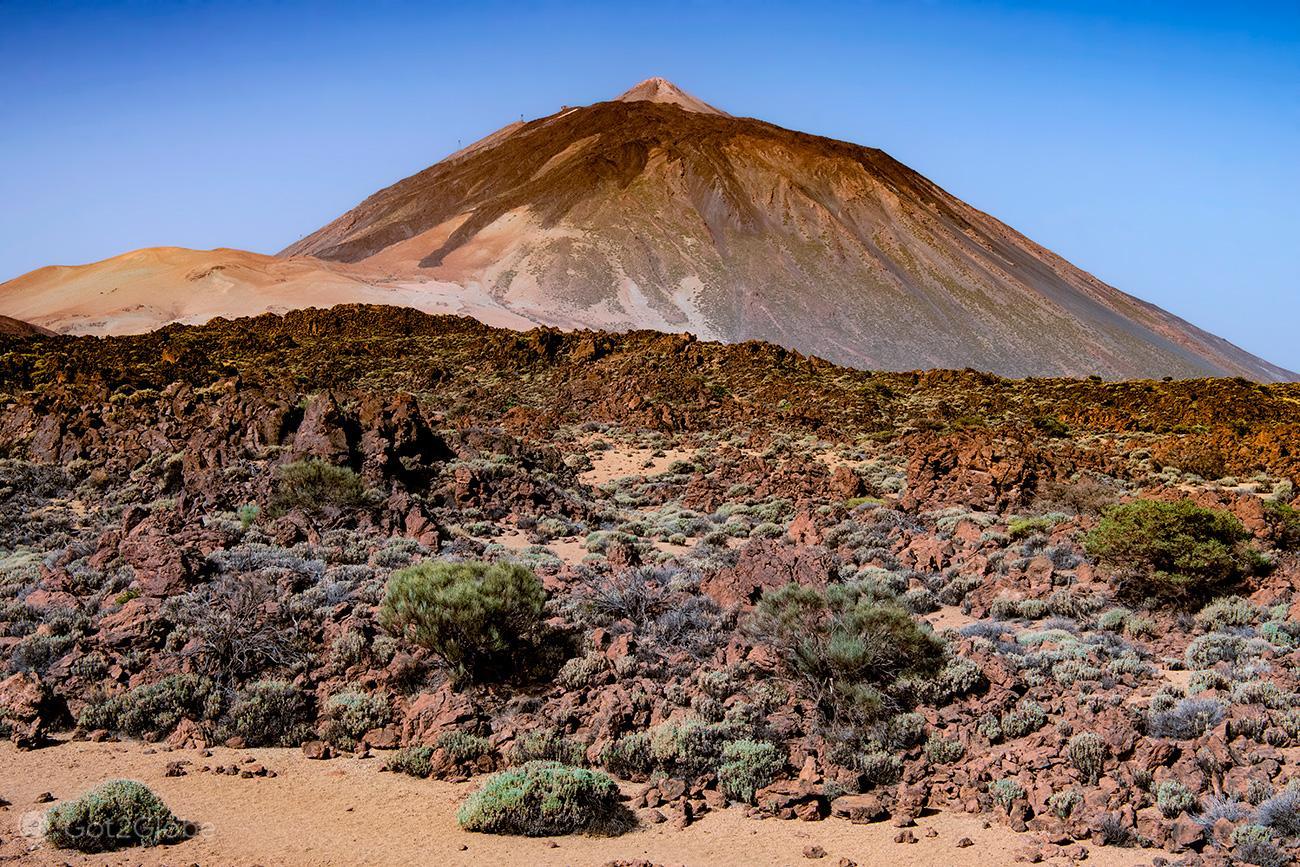 You no longer have to feel isolated or bored working from home. The possibilities are now endless! This is your opportunity to apply for the Spanish Digital Nomad visa and start living a once-in-a-lifetime experience!
If you are thinking about staying for a while in Palma de Mallorca, we encourage you to get to know Palma Coliving. A place where you will definitely feel very comfortable in your experience as a digital nomad. There are few places available and bookings are usually made in advance.
Don't miss this opportunity, apply for an interview today!