As remote work continues to redefine the way we live and work, countries around the world are recognizing the value of attracting digital nomads. To accommodate this growing trend, many nations have introduced digital nomad visas, offering an enticing opportunity for remote workers to live and work legally within their borders. In this comprehensive guide, we'll explore the TOP 10 countries with digital nomad visas, delving into the details of how these visas work, what you need to apply, how long you can stay, tax implications, and the myriad pros and cons associated with each destination.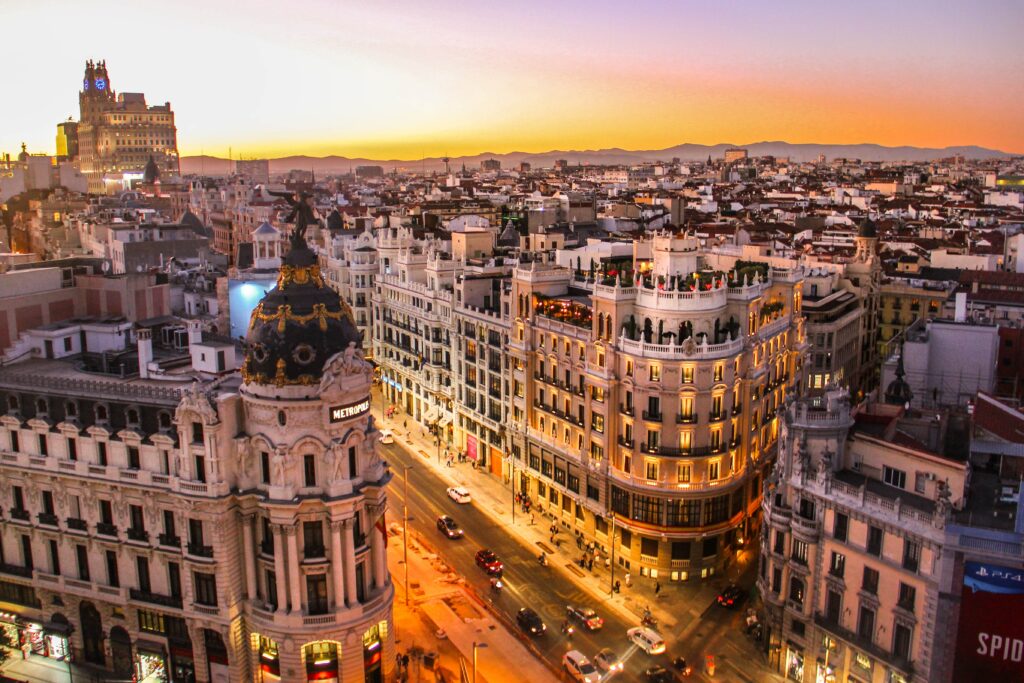 1. Estonia: The Pioneer of Digital Nomad Visas
Estonia's innovative e-Residency program allows you to establish and manage your own company while residing in this beautiful Baltic nation. With the digital nomad visa, you can enjoy up to a year in Estonia, where a thriving tech culture and a streamlined bureaucracy offer remote workers a unique opportunity. The tax system here is exceptionally favorable for businesses, with no corporate income tax on reinvested profits. Estonia's blend of modernity and natural beauty makes it an appealing destination and one of the TOP 10 countries with digital nomad visas, but keep in mind that the weather can be chilly and dark in the winter.
Where Can I Apply for an Estonian Visa?
To apply for an Estonia visa, you must book an appointment at one of the following:
The nearest Consulate or Embassy in your home country.
Another Schengen country consulate that represents Estonia's interests (if there is no Estonia consulate in your country).
A visa agency that offers the opportunity to apply through it.
Find the Estonia consulates and embassies abroad here.
2. Portugal: The Sunny Paradise
Portugal's Digital Nomad Visa lets you soak up the sun while residing for up to a year in this European gem. The country offers a tax-friendly regime and a rich cultural experience in cities like Lisbon and Porto. Pros include an affordable cost of living, a vibrant expat community, and a pleasant Mediterranean climate. However, the cons may include high property prices in major cities, especially Lisbon.
There are two types of digital nomad visas for Portugal:
Residency visa. This visa allows you to stay for an initial four months, but once you enter Portugal, you can apply for a two-year residence permit.
Temporary stay visa. With this visa, you can stay for 12 months in Portugal. You can't extend this visa or use it to obtain residency, but you can extend it four times.
You can complete the application form by filling in this application available on the website of the Portuguese Ministry of Foreign Affairs Website.
3. Barbados: The Gem of the Caribbean
With the 12-month Barbados Welcome Stamp, remote workers can enjoy paradise on the Caribbean island of Barbados. This visa program allows you to work with turquoise waters and white sandy beaches as your backdrop. The tax structure is favorable, with no capital gains, inheritance, or estate taxes. However, living costs can be higher than in mainland destinations, and you'll want to consider the impact of hurricanes during the hurricane season.
You will need to complete the application form. Barbados has an easy process for filling out the application. It is online, and you can find it here. Just keep in mind that you will need to pay some fees. The Barbados digital nomad visa costs are $2,000 for an individual and $3,000 for a couple or family. They are not refundable and must be paid after approval. Fees need to be paid within 28 days of the approval.
4. Costa Rica: Pura Vida Lifestyle
Costa Rica's Remote Worker Visa invites you to experience the Pura Vida lifestyle for up to two years. With stunning natural beauty, biodiversity, and an eco-friendly culture, Costa Rica offers a perfect blend of work and adventure. Pros include the stunning environment, welcoming locals, and the opportunity to explore lush rainforests. Cons may include occasional language barriers and challenges with infrastructure in remote areas.
You can now extend a 90-day tourist visa to experience a full year (or longer) in Costa Rica. Applications must show proof of a stable net income of at least $3,000 per month ($5,000 for families). Mandatory medical insurance must cover you through the length of your stay, and the digital nomad visa requires a one-time fee.
5. Mexico: The Land of Diversity
Mexico's Temporary Resident Visa for remote workers offers diverse landscapes and cultures. You can stay for up to four years, depending on the visa type. Mexico is known for its delicious cuisine, low cost of living, and vibrant expat communities. However, some areas may have safety concerns, so it's essential to research your destination carefully and be mindful of your personal security.
The Mexico digital nomad visa is open to nationals from all over the world. However, you must meet a few income requirements such as a bank balance of $43,000 for the last twelve months. Income of $2,595/month for the last six months (when bringing a dependent, this increases by $861 for each dependent).
6. Spain: Where Sunny Weather and Good Food Meets
If you have ever been to Spain, you'll know why is the perfect destination to work and live. Once in Spain, you will enjoy:
High quality of life, a low cost of living, one of the world's best cuisines and wines, rich culture, a mild climate, and a high level of security
The best quality healthcare clinics and hospitals.
One of the fastest internet connections in Europe.
High-standard infrastructure and welcoming culture
Spain offers several visa options to cater to remote workers, the most prominent being the non-lucrative visa. This visa allows you to reside in Spain without engaging in local employment or business activities. It's the gateway to unlocking the diverse array of experiences that Spain has to offer.
What are the benefits included in the Remote Work Visa from Spain?
The right to reside in Spain for five years.
Same travel rights as a European citizen: Freedom of movement around the whole Schengen area.
Digital Nomad Spain taxes: The holders of this residency can benefit from a tax reduction, by only having to pay non-resident income tax rates (IRNR) instead of resident income tax rates (IRPF) – which represents a lowered rate of 24%
Do you want to request a Spanish Digital Nomad Visa? Click here to have more information!
Once you come to Spain the next thing to do is to find a good city/place to live. Check out our coliving spaces in Barcelona and Mallorca. Palma coliving is the perfect place to live, explore the city, and connect with the nomad community from the first day!
7. Greece: Live Your Odyssey
Greece's Digital Nomad Visa invites you to experience the Mediterranean lifestyle for up to a year. With ancient ruins, beautiful islands, and a rich history, Greece is an appealing destination. Pros include a relatively low cost of living, welcoming locals, and the opportunity to explore historic sites. However, Greece's tax system may be complex for remote workers, and the infrastructure may vary from place to place.
Requirements for the Digital Nomad Visa:
Not to be an EU-citizen and not be in Greece regularly. In other words, be a citizen of United States, United Kingdom, Canada, Australia, New Zealand, etc.
Be a freelancer, self-employed, or employee, and work remotely with employers or clients who are located outside Greece.
No prior criminal record (sentenced to a penalty of deprivation of liberty).
Average monthly income of at least 3.500€ per month. This income is increased by 20% if you are coming with your spouse and 15% for each child.
Have a medical insurance
All family members can apply for a residence visa along with the main applicant.The family members you can bring are:

Your spouse.
Your children who are under the age of 18.
Your children over the age of 18 who are dependent on you because of financial or medical reasons.
8. Thailand: The Land of Smiles
Thailand's Special Tourist Visa and Smart Visa programs cater to digital nomads, allowing stays of up to nine months. Thailand is known for its hospitality, stunning landscapes, and affordable living costs. Pros include a rich cultural experience, beautiful beaches, and the opportunity to immerse in Thai cuisine. Cons may include language barriers and visa renewal requirements.
Thailand introduced a Long-Term Resident visa program in September 2022. It is mostly intended for rich digital nomads and business people. However, this visa program is probably least attractive to average digital nomads who mostly earn less than necessary for this type of visa.
To obtain a Long Term Resident (LTR) visa, you have to meet the following requirements:
To have a personal income of $80,000 a year during the past two years, or to have $40,000 and have your own intellectual property/Master's degree and above/ or receive Series A financing.
To have 5 years of work experience in your field of expertise,
To work for a public company registered in the stock market or for a private company that has had a revenue of at least $150,000,000 during the past three years,
To have health insurance with the coverage of $50,000 or at least $100,000 deposit in your foreign or Thai bank account that has been there for at least 12 months before application, and
If you bring your spouse and children to Thailand, they also need health coverage in the amount of $50,000 or at least $25,000 deposit (that has been there for at least 12 months before application) per family member on your foreign or Thai bank account.
9. Georgia: The Gem of the Caucasus
Georgia's Remotely from Georgia visa offers a unique experience in the heart of the Caucasus. You can stay for up to a year in this country known for its stunning landscapes and welcoming culture. Pros include a straightforward visa application process and low living costs. However, keep in mind that infrastructure in some areas may not be as developed, and language barriers might arise in remote regions.
In 2020, Georgia introduced their digital nomad visa, calling it "Remotely from Georgia". Georgia's digital nomad visa is a great opportunity for those who want to visit it for the long term, such as remote workers, freelancers, and entrepreneurs with their families, who want to settle for at least six months up to one year.
10. Bermuda: Pink Sands and Blue Waters
Bermuda's Residential Certificate allows you to experience island life on this British overseas territory for a year. With pink sandy beaches and a blend of Atlantic beauty and British culture, Bermuda offers a unique digital nomad experience. Pros include a safe and stable environment, beautiful beaches, and a British-style infrastructure. However, living costs can be significantly higher than other destinations, and you may need to adjust to a smaller, close-knit community.
It is necessary to gather all the required documents in advance and translate them into English. These documents will be uploaded to the application platform online. The list of the required documents is under "Requirements for Bermuda Digital Nomad Visa' above. The application fee is $263 per person and should be paid online. Fees are non-refundable.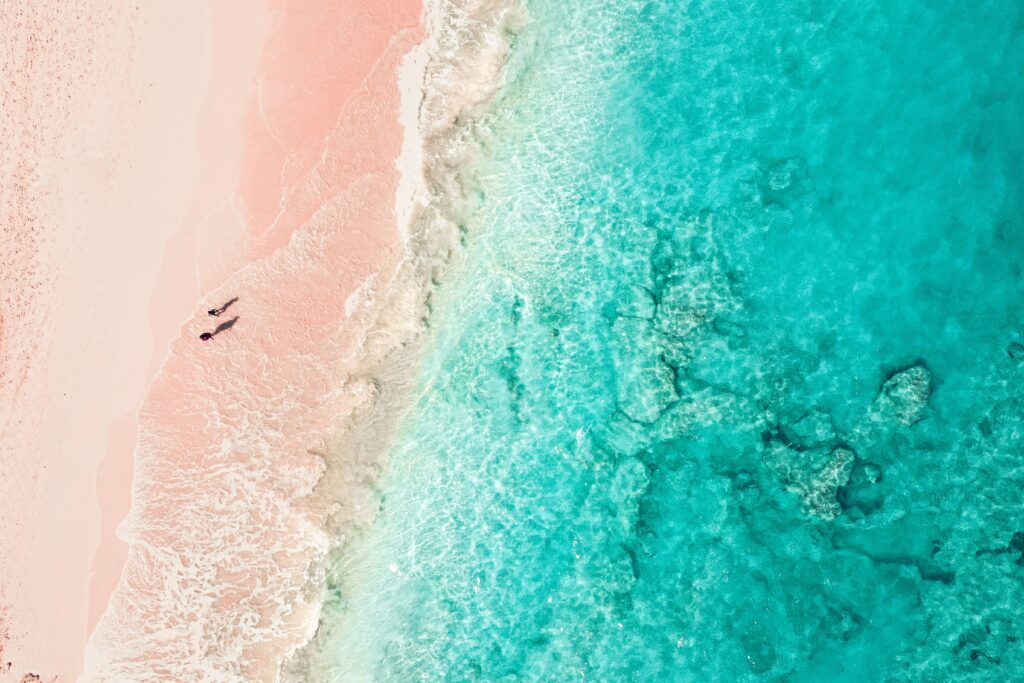 While these countries offer incredible opportunities for remote work, it's crucial to consider your specific needs, preferences, and the practical aspects of your remote work lifestyle. Before embarking on your digital nomad journey, carefully research visa requirements, tax implications, and the pros and cons of each destination. Each country offers a unique experience, and the ideal choice depends on your priorities, lifestyle, and professional goals as a digital nomad.
We hope to see you soon at one of our destinations!
Thank you for reading so far and remember to follow us on social media to get weekly valuable content:
Instagram | LinkedIn | Spotify | Facebook | TikTok | Youtube
---