Are you looking for a solo adventure this November? The crisp autumn air and colorful foliage make for a perfect backdrop to explore new horizons. If you're considering a getaway in this beautiful month, we've got you covered. We've handpicked the top destinations for a memorable solo trip in November, featuring two fantastic cities with Palma coliving spaces, along with three other hidden gems where you can find great weather, affordability, and vibrant nomad communities.
1. Barcelona: Where Culture Meets Beach Vibes
Barcelona, Spain's cosmopolitan gem, is a top destination for solo travelers all year round. In November, it comes alive with milder temperatures and fewer crowds, making it a perfect time to explore the city's vibrant culture, stunning architecture, and beautiful beaches.
If you're planning a solo trip to Barcelona, consider staying in a Palma coliving space, which offers a community-oriented environment, ideal for connecting with fellow travelers. You can find coworking facilities, making it easy to combine work and play.
Must-see attractions in Barcelona include the iconic Sagrada Família, the bustling La Rambla, and the historic Gothic Quarter. Don't forget to sample some delicious tapas and experience the city's lively nightlife.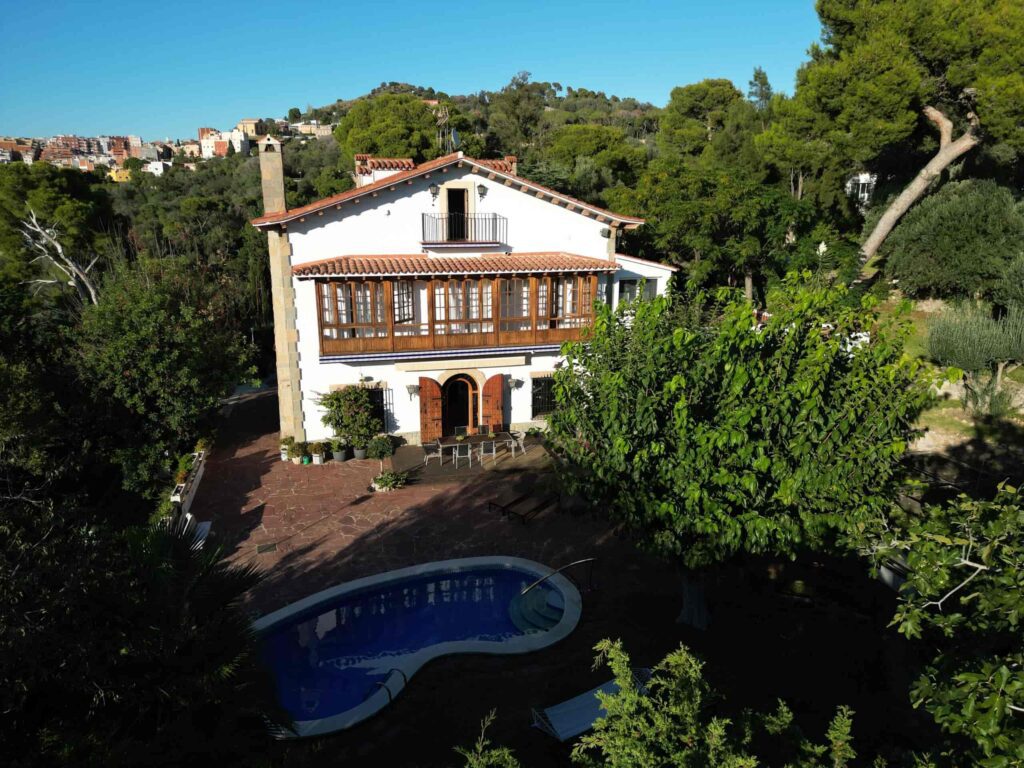 At Palma coliving in Barcelona, it will be super easy to make new friends! We organize weekly events with the nomad community in the city. If you want to make connections in advance, please check our nomad Facebook group and join us! Click here to discover more!
2. Palma de Mallorca: A Slice of Paradise
For those who seek a serene getaway with a touch of luxury, Palma de Mallorca is an excellent choice. As the capital of the Balearic Islands, this Mediterranean paradise offers a perfect blend of culture, history, and natural beauty.
Palma coliving spaces in this enchanting city provide an opportunity to meet like-minded travelers. You'll find comfortable accommodations with stunning sea views and access to coworking facilities, ensuring your stay is both productive and relaxing.
While in Palma de Mallorca, explore the historic Old Town, visit the impressive Palma Cathedral, and soak up the sun on the city's pristine beaches. For the more adventurous, the island offers plenty of opportunities for hiking, water sports, and exploring charming villages.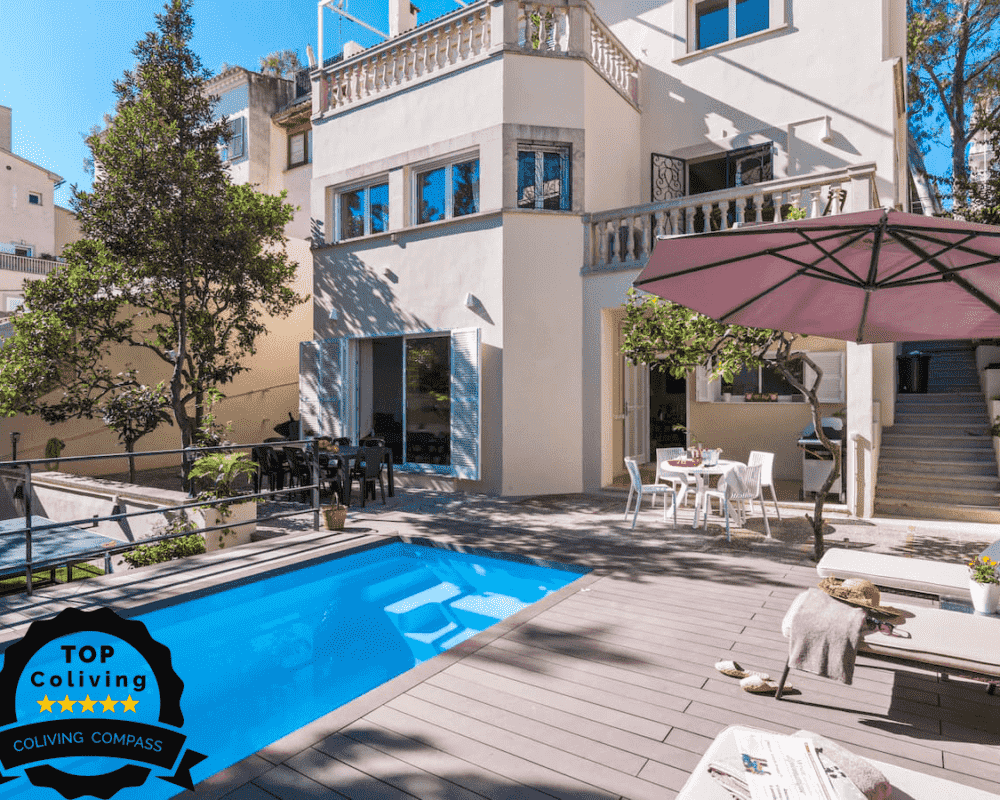 This island has a lot to offer, not only regarding the growing community of digital nomads. During the weekend you will have the chance to explore its different landscapes and climates. Big mountains and paradise-like beaches… Mallorca has it all. On top of that, you will find very international residents all year long and you can enjoy a complete airport that will connect you to almost every city in Europe and the world.
You can join our community of digital nomads in Mallorca by clicking here!
3. Tulum, Mexico: The Paradise on the Caribbean Coast
Tulum is a dream destination for solo travelers seeking a mix of natural beauty, history, and modern comforts. It's no wonder why it's one of the best destinations for a solo trip in November: this month offers the ideal weather to explore this coastal gem on the Riviera Maya, where you'll find white-sand beaches, crystal-clear waters, and ancient Mayan ruins.
In Tulum, you can immerse yourself in the local culture and vibrant nomad community while staying in coliving spaces that often feature beachfront views and collaborative workspaces. Tulum's charming atmosphere, perfect climate, and fantastic co-working options make it a top pick for remote workers and solo adventurers alike.
Explore the Tulum Ruins with the stunning backdrop of the Caribbean Sea, relax on the famous Playa Paraíso, and discover the unique cenotes that dot the Yucatán Peninsula. Tulum's bohemian atmosphere, culinary scene, and wellness culture are bound to make your November trip unforgettable.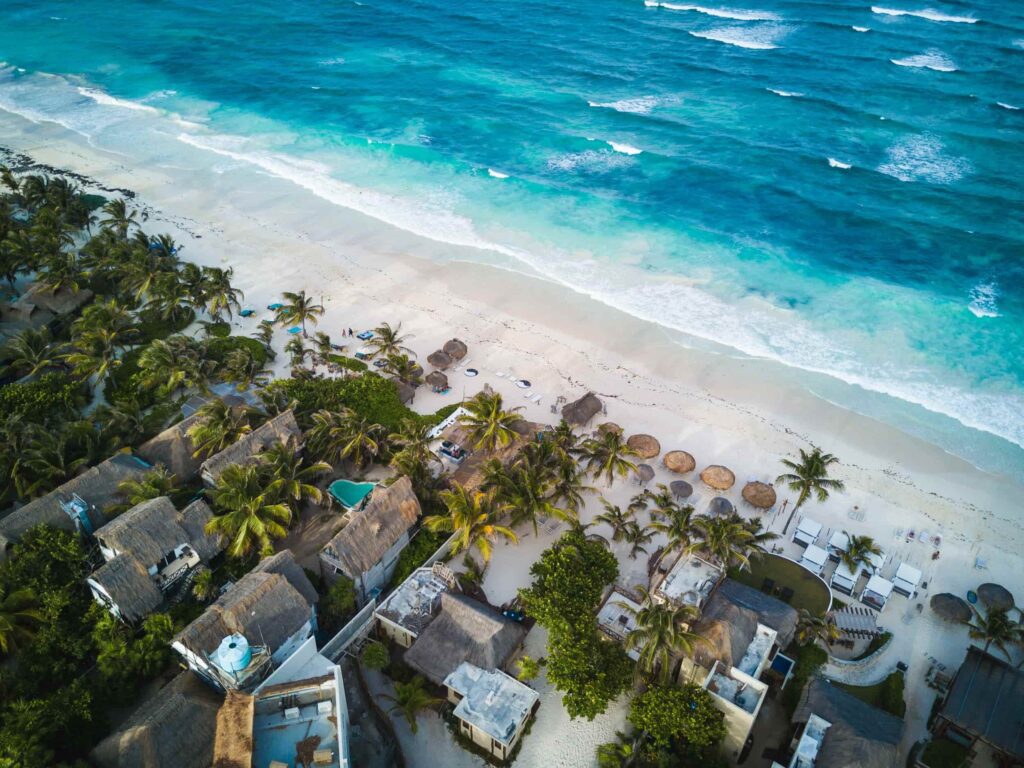 4. Chiang Mai, Thailand: An Oasis for Digital Nomads
Chiang Mai has been a magnet for digital nomads for years, and November is an ideal time to visit. The weather is dry and comfortable, and the city offers a perfect blend of affordability and connectivity.
This cultural hub in northern Thailand offers numerous coliving spaces and coworking cafes where you can work, meet fellow nomads, and enjoy the city's rich culture and cuisine. Be sure to explore the historic Old City, visit local temples, and take a scooter ride through the lush countryside.
5. Lisbon, Portugal: Europe's Hidden Gem
Another of the best destinations for a solo trip in November is Lisbon, with its mild November weather and affordable lifestyle, is an excellent destination for solo travelers. The city's coliving spaces offer an opportunity to connect with fellow adventurers, and you'll find a thriving digital nomad community here. You will find a large community of expats to connect with. Also, Portugal has a lot to offer regarding nature, beaches, and rich history. With over 3000 years of history, this country is the perfect place for a digital nomad, you can work from Lisbon during the week, and then take short trips during the weekend and discover the country (in less than an 8 hours car drive you can go all the way south or north!!)
Roam through the historic streets of Alfama, take in the stunning views from São Jorge Castle, and indulge in the city's renowned pastries, Pastéis de Nata. Lisbon's vibrant nightlife and proximity to beautiful beaches are also major draws.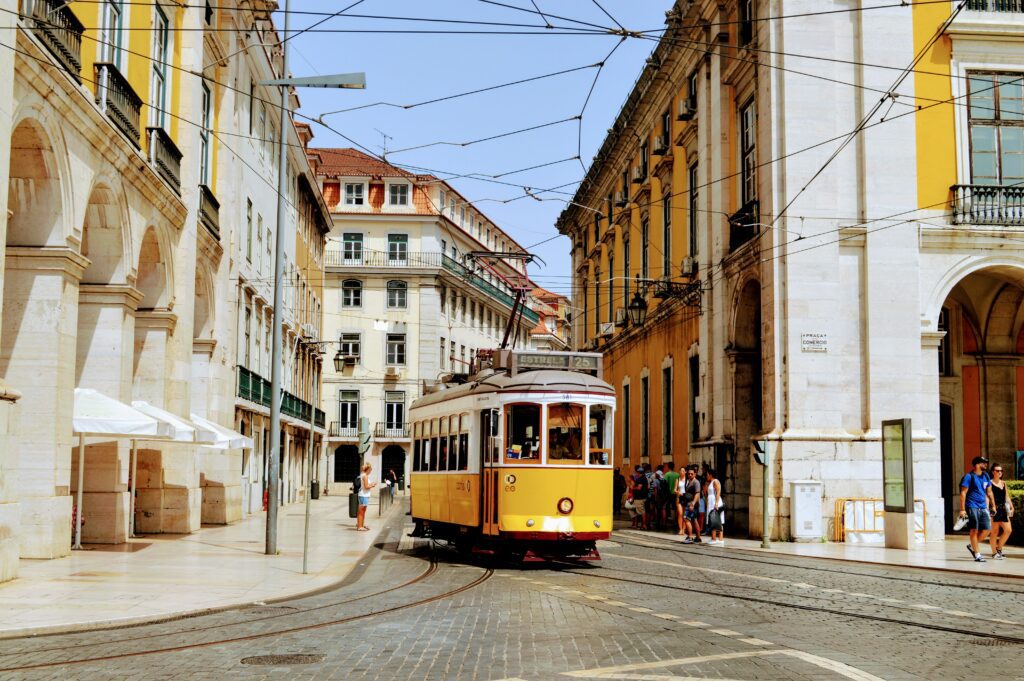 In conclusion, November is an excellent time to embark on a solo adventure, and these destinations offer a combination of great weather, affordability, and vibrant nomad communities. Whether you choose Barcelona or Palma de Mallorca, or venture to Tulum, Chiang Mai, or Lisbon, your solo trip in November promises to be an unforgettable experience. So, pack your bags and get ready to explore the world.
We hope to see you soon at one of our destinations!
Thank you for reading so far and remember to follow us on social media to get weekly valuable content:
Instagram | LinkedIn | Spotify | Facebook | TikTok | Youtube
---