Are you looking for the best coliving spaces in Barcelona? Don´t worry! We will show you our favorite options in the city. Barcelona is a great place to have a coliving experience. Nestled along the stunning Mediterranean coast, Barcelona beckons not only with its captivating architecture, world-class cuisine, and lively culture but also with a modern approach to living that has captured the hearts of many. If you're in search of an exceptional coliving experience in this dynamic city, you're in the right place. In this article, we'll delve into the crème de la crème of coliving spaces that Barcelona has to offer, catering to diverse lifestyles, preferences, and aspirations. Whether you're a digital nomad, an entrepreneur, an artist, or simply an adventurer seeking new connections, these carefully curated coliving options are designed to provide you with not just a place to stay, but a unique way to experience Barcelona's energy and forge lasting bonds. Join us as we explore the best coliving spaces this city has in store, promising a harmonious blend of comfort, community, and Catalonian charisma.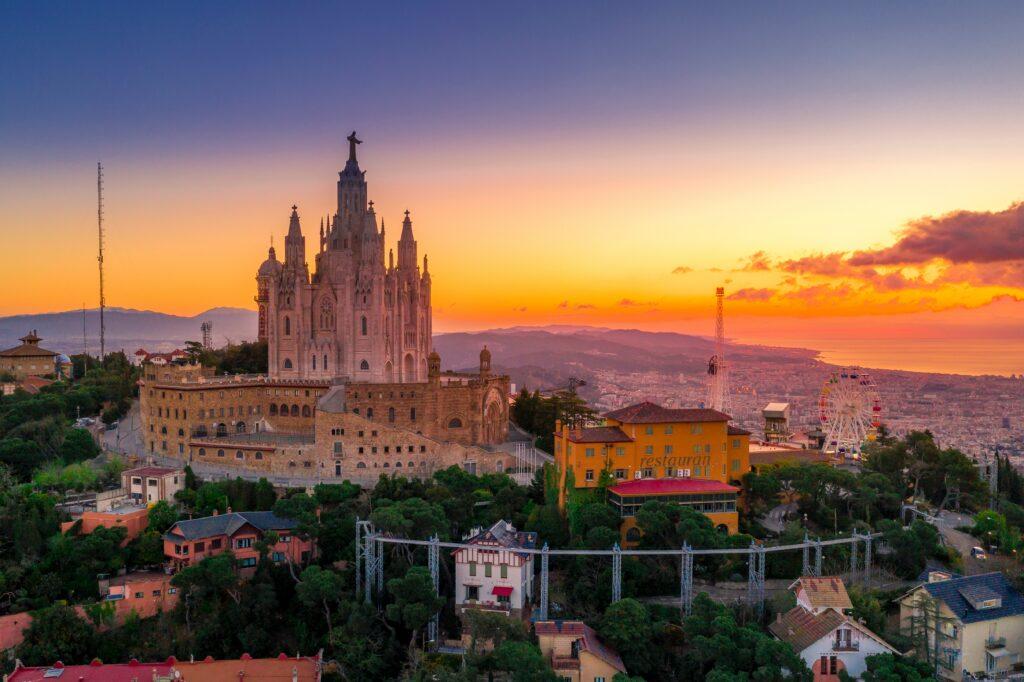 ---
Why Barcelona and Why Coliving
Barcelona is one of the most popular and visited cities in Spain and Europe. What if you could go beyond being just a tourist and truly immerse yourself in the Barcelona experience? Coliving in Barcelona offers a unique opportunity to live, work, and connect with like-minded individuals, unlocking the key to making the most of your time in this captivating city.
There are many reasons why Barcelona is one of the most wanted destinations among digital nomads. Warm weather, sunny days, lots of cultural activities to do, paradise-like beaches, very well-connected airports and trains, and a very large and welcoming community of digital nomads and expats with weekly meetups and activities. Staying at a coliving will make it much easier for you to make friends and connections in the city.
---
Students in Barcelona: Best Coliving For You!
Vita Students has 2 locations in Barcelona and is a very well-known coliving space in the city and it's a very affordable coliving option. Here you will find studio-like accommodations, free breakfast, inspirational indoor and outdoor hub spaces to study and chill, a swimming pool, lounge areas, room cleaning service, all-inclusive bills, 24/7 service and security, free bikes, and more! This coliving space is focused only on students, so you will meet lots of like-minded people like you. With all its comforts, you will have all your free time to focus on studying, learning, and making friends!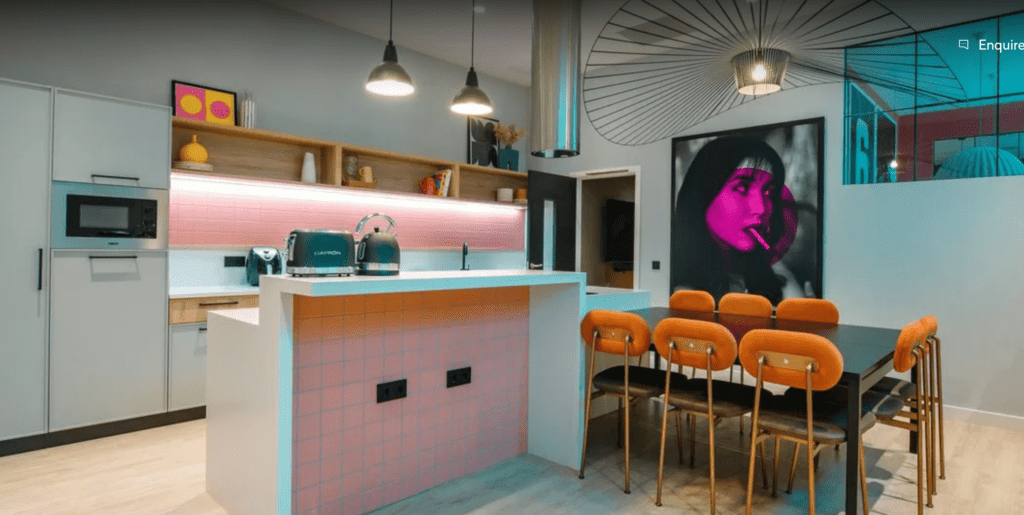 ---
Women Only: Best Coliving For Women in Barcelona
Habitelle is a coliving created by and for women. Offers shared apartments with all included bills, where you can meet like-minded women and feel more comfortable in case you don't want to share an apartment with men. You will find different locations in Barcelona, depending on which area you prefer to live in, they will have an alternative for you! The buildings are completely new and have incredible common areas: an outdoor pool, gym, yoga room, events room, library, co-working, parking, a concierge, and 24/7 security.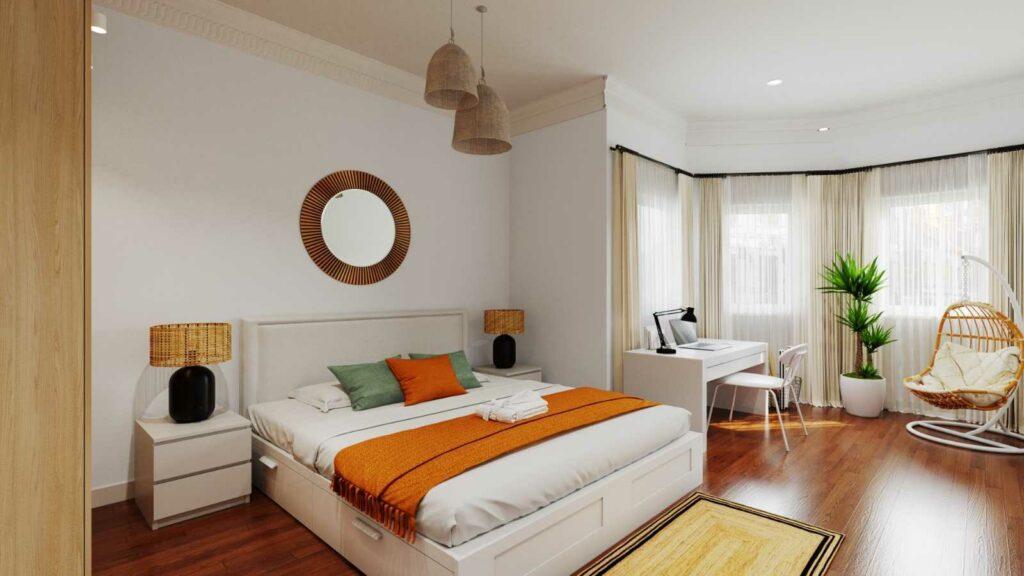 ---
Best Coliving For Digital Nomads In Barcelona
Palma Coliving in Barcelona is the best place for digital nomads in the city. "Casa Turull" by Palma coliving is an oasis in the city, located in El Coll, an exclusive residential neighborhood nearby Gracia, considered one of the best places to visit and live to feel the true local culture and way of life of Barcelona! This premium location gives you the opportunity to work from a chill place surrounded by nature while having all the best of Barcelona City just 10 minutes away. The house is right next to Park Güell, where you can see and enjoy one of the most beautiful Gaudí architectural works. Our coliving and coworking Catalan Villa is spacious with high ceilings, large windows, terraces & a gigantic 2600M2 private garden with a wonderful swimming pool. We also have a vegetable garden & couple of BBQ areas to enjoy the best outdoor plans during your stay. You will get a private bedroom, lots of common spaces, a coworking area, a kitchen, laundry, a sauna, a swimming pool, and more! Palma Coliving always offers the best community activities, so if you are a digital nomads looking to make friends during your stay in Barcelona, this is your place!
Apply for your stay here.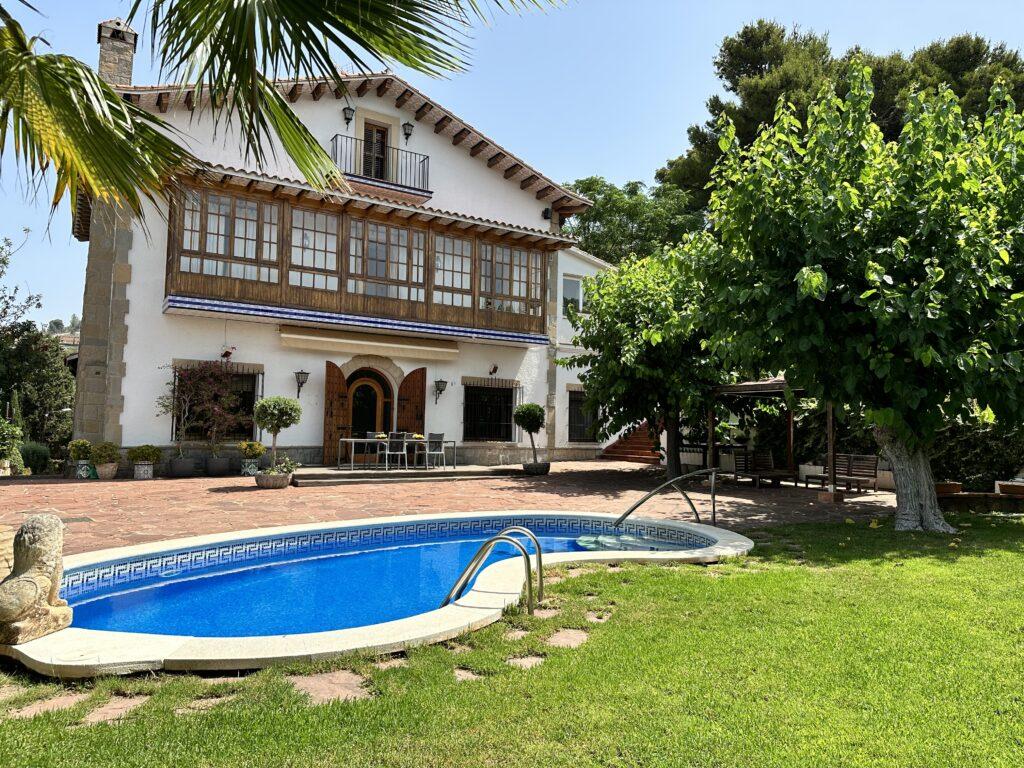 ---
Just For a Week? Best Short-Stay Coliving In Barcelona
In The Social Hub, you will find short-stay apartments to rent, coworking spaces, meetups & plans, and more! You have different options for extended stays and special prices. In general, these kinds of accommodations are more like an Airbnb with not so many shared spaces. but for short stays we highly recommend it, you will get fast WIFI connection, a comfy bed to sleep and a great location!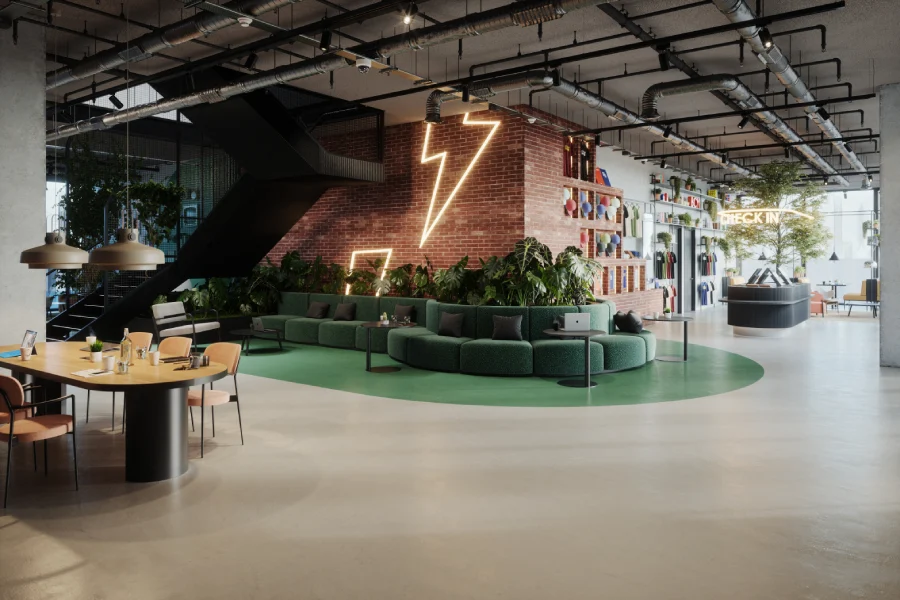 Another cool place to stay if you are looking for a stay shorter than 1 month is Coimpact Coliving. You will get accommodation in a shared bedroom for 4 and 6 guests. All bedrooms have AA/Heating and bed linen included. Each guest has 2 lockable storage spaces, a reading light, plugs, and a curtain for privacy. Cleaning service included too, plus housekeeping staff every day of the week. You will have a shared bathroom, but the good thing is that they have plenty! 5 bathrooms to share. If you need to wash some clothes during your stay you can use the coin-operated washer and dryer. This space is designed so that you have a comfortable workspace to carry out your personal and professional activities. Cool fact! There is. a content creation room: a dedicated space for you to record your videos, podcasts and take the best photos of your products.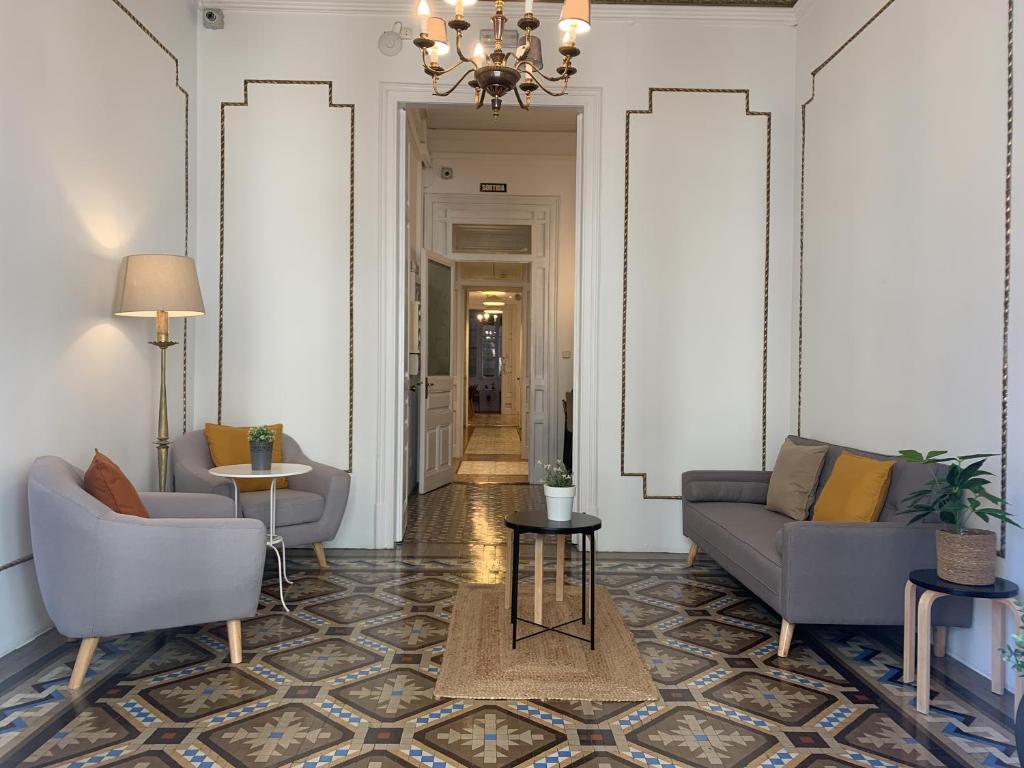 ---
Looking for an apartment? Here you have the best option!
Coliving.com gives you the opportunity to search among lots of coliving and apartments in Barcelona. You can filter by dates and interests and find the one that fits your budget and preferences. You will find tons of very beautiful apartments, fully furnished, with WIFI connection and great located!
---
Coworking + Apartment in Barcelona
Most of the apartments that you will find in Barcelona don't have lots of common areas and coworking spaces, and this can be quite annoying at the moment of work and getting inspired. So, one of our recommendations for you is Coasis coliving in Barcelona. Coasis will give you the opportunity to rent a room in a shared apartment, fully furnished, with WIFI, bed linens, and all-included bills. You have 3 great locations in Barcelona where you can pick your next room. But if you want to be more involved in the community of remote workers and you want to have a bigger and more comfortable space to work you have that solved! When you are part of our Coasis Coliving family you will get a 5-day pass to our Coworking space in Catalunya as well. This coworking space is located in Rambla Catalunya, and it's a big family of freelancers, small businesses, and startups with a passion to learn and innovate.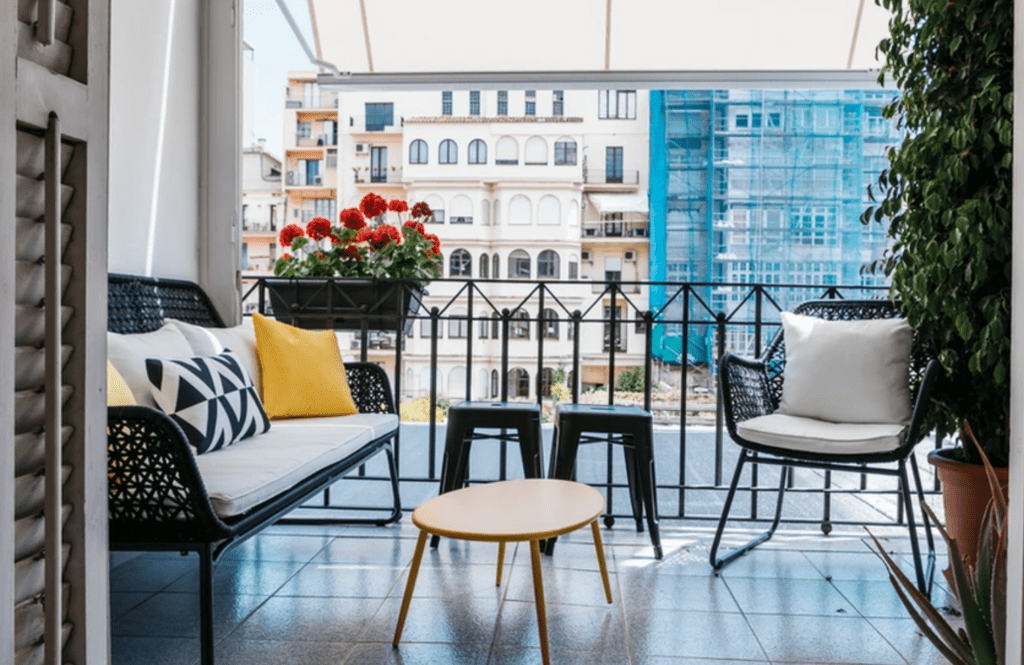 Are you ready to move to Barcelona and start enjoying this incredible city hand in hand with other digital nomads? We hope our recommendations have been useful to you! Barcelona is an amazing city that has a lot to offer, and there is accommodation for every need. Finding the right one for you is undoubtedly something important and that will make your stay in this city a unique and unforgettable memory!
We hope to see you soon at one of our destinations!
Thank you for reading so far and remember to follow us on social media to get weekly valuable content:
Instagram | LinkedIn | Spotify | Facebook | TikTok | Youtube
---
Latest Posts: