Palma coliving community is a strong ecosystem of like-minded people to support each other. Our goal is to empower and help our guests to accomplish their dreams and take their projects to the next level. This is why it is so important for us to spread the word and share with the world the story behind Palma colivers! Today you are going to meet Palma member: Sheila. She is a Spanish digital nomad, and entrepreneur in the hotel & travel field. Yes is originally from Barcelona, but from an early agree she understood that the world was her home and that she wanted more!
Sheila working from Palma coliving Mallorca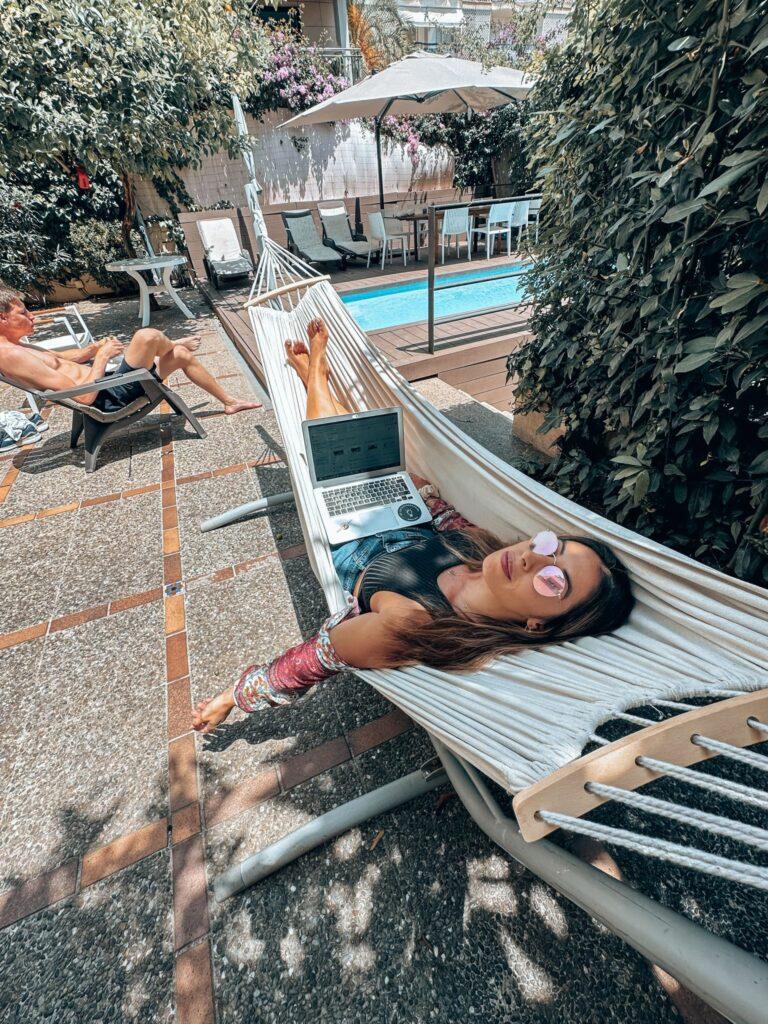 Sheila is a full-time digital nomad and content creator. Her work is to travel the world and stay in beautiful coliving spaces sharing life experiences and user-generated content on her social media accounts. She managed to make her hobby become her full-time job and main income, and we think this is something very valuable!! If you are thinking about finding a job that can help you travel and knowing new places, her story could be very interesting for you.
The breaking point: how to get out of your comfort zone
She is originally from Barcelona, ​​but when she was finishing her university studies she realized that she did not want the same thing for her life as her classmates. "One day, I saw an ad on Instagram with an incredible landscape and a kangaroo: it was a photo from Australia. I was amazed by its beauty and I said… I have to see this place some day. I didn't know how to do it so I started looking for information and I found a program to study English and work in Australia with a student visa. And I went for it."
Living in Australia was her first experience away from home and allowed her to keep her mind open, learn a new language, make her first small company named "Sport Experience Australia" and do important networking in the hotel & travel business. This is when she met her future business partner, David Draffin, with whom a few years later she created "Btique Nomad".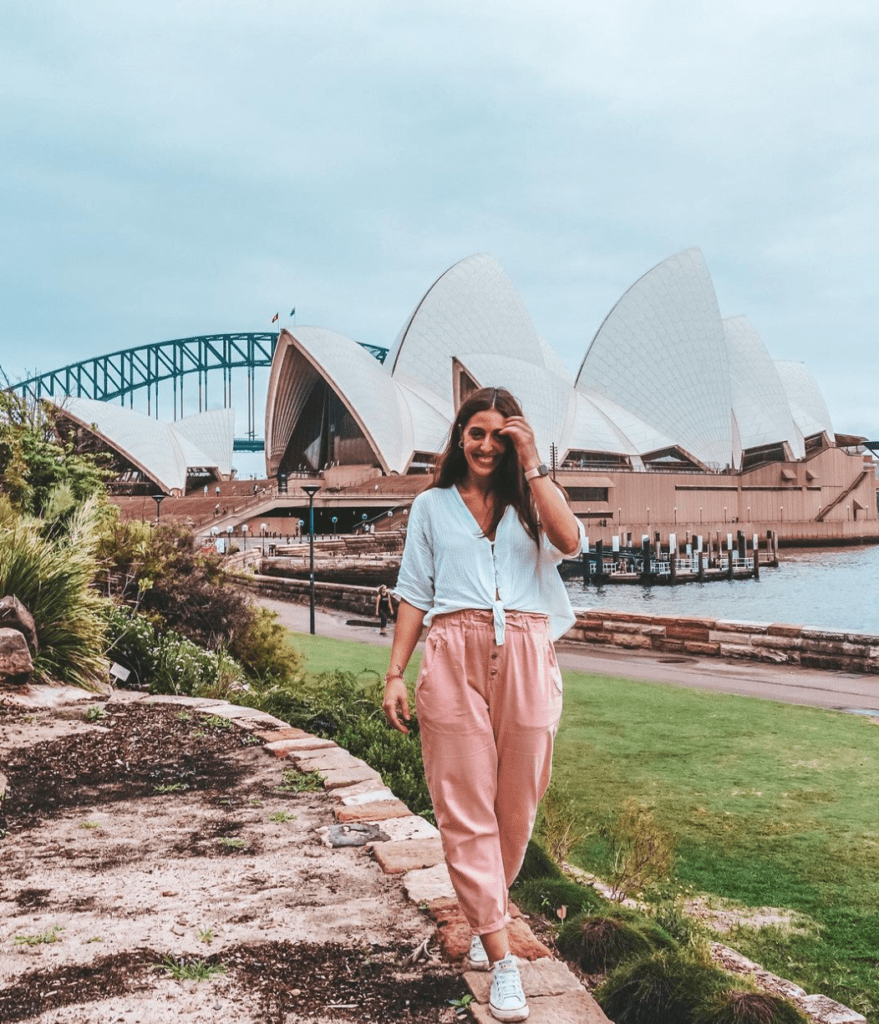 The power of personal branding
As Sheila began to delve into the world of digital marketing and content creation, she realized that she could help other people or companies to position themselves within the digital world and social networks. This is how he began his journey as a freelancer, understanding that it was the perfect way to combine it with travel, being able to do it from anywhere on the planet.
She started her own travel guides and Instagram profile named @sheilaflores__where she posts regularly about travel tips, locations, accommodations, and local culture. She also posts on her business account @btiquenomad and, combined, she has almost 40.000 followers supporting her journey.
Her entrepreneurial spirit
At the moment, Sheila has many different income sources that allow her to travel the world while working. This mixed-income is a key factor for her when it comes to a digital nomad lifestyle. If you are starting your way into remote working life, these examples could inspire you too!
She bought her own professional equipment (a camera and a drone) to provide the best service possible and start advertising her work as a content creator and freelancer. If you want to see her work, here are some useful links:
She has been traveling around Europe, the United States and Central America for the past 8 months, so if you are looking for some inspiration about the digital nomad lifestyle, we highly recommend you to follow her and stay updated on every new tip and information to travel the world.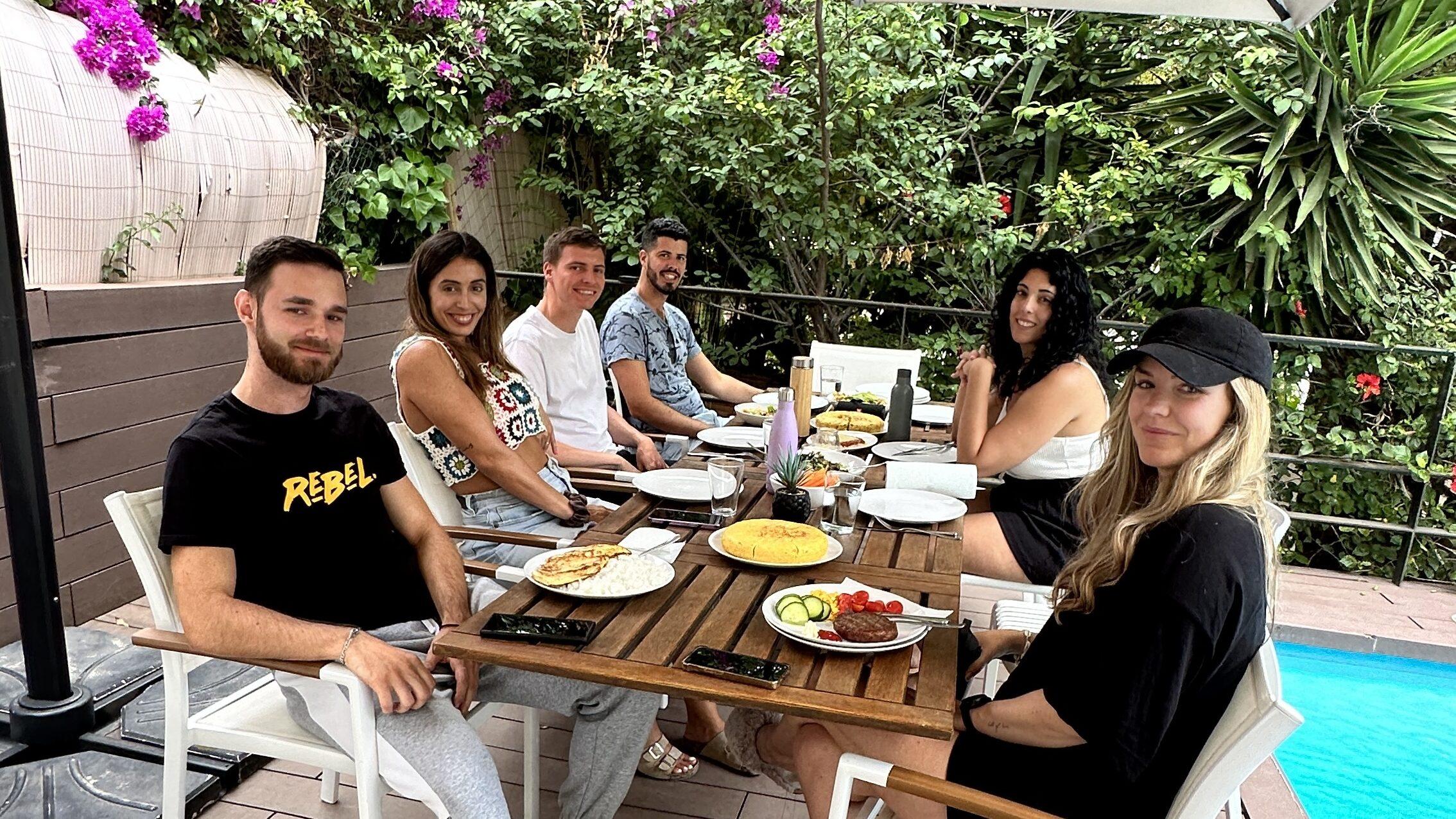 Sheila, thank you for joining us this year and becoming part of Palma coliving big family!!
Thank you for reading so far and remember to follow us on social media to get weekly valuable content
Instagram | LinkedIn | Spotify | Facebook | TikTok | Youtube
---
Latest Posts: