Barcelona is a city that effortlessly blends a rich history, vibrant culture, and modern living. It has become a sought-after destination for digital nomads and remote workers looking for the perfect balance between work and play. Among the many charming neighborhoods in this captivating city, Gràcia stands out as an oasis of creativity, community, and convenience. As a digital nomad or remote worker, you'll find everything you need in this lively district, and Palma Coliving's new coliving space right next to Gracia is the ideal home base for your exciting Barcelona adventure.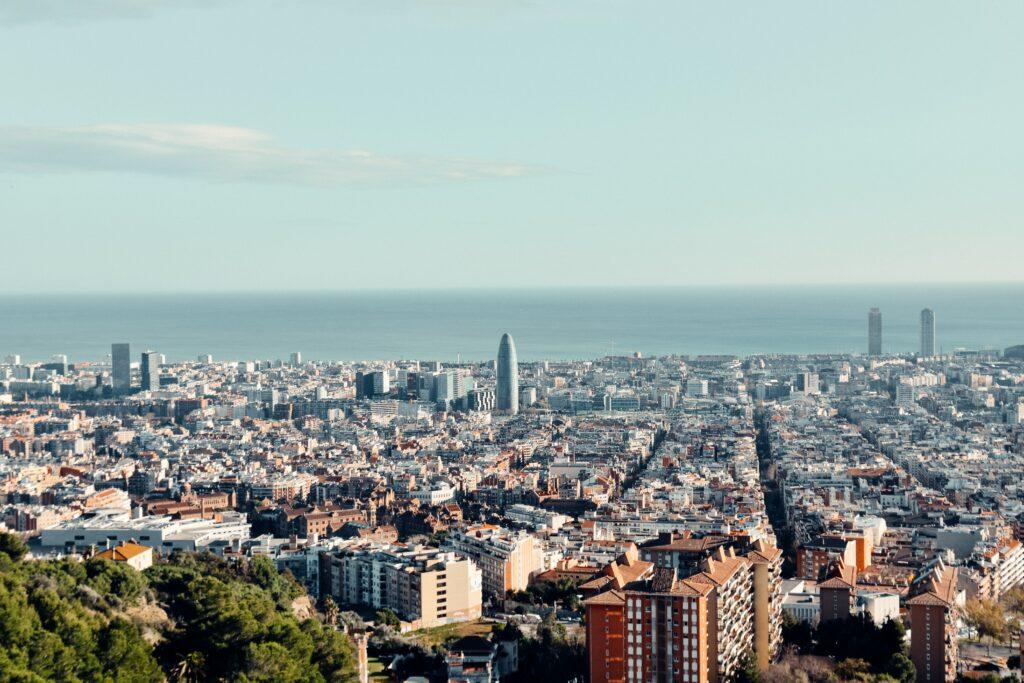 1- Gràcia: A Hidden Gem for Digital Nomads
Gràcia, located just a short distance northwest of the bustling city center, presents a unique atmosphere that sets it apart from other neighborhoods in Barcelona. Once an independent village, Gràcia has managed to maintain its small-town charm despite its proximity to the heart of the city. Stepping into Gracia feels like entering a world of its own, filled with quaint squares, picturesque alleys, and bohemian vibes. This neighborhood is known for being very artistic, modern, and alternative.
For digital nomads and remote workers seeking an inspiring environment to work and live, Gràcia ticks all the right boxes. Here's why:
Creative Hub: Gràcia has long been a magnet for artists, musicians, and designers. The neighborhood's creative spirit permeates every corner, making it an excellent place to find inspiration for your work and foster connections with like-minded individuals.
Cozy Cafes and Workspaces: Gràcia boasts a multitude of charming cafes and coworking spaces, providing a perfect balance of work and relaxation. From trendy cafes with high-speed internet to modern coworking spaces, you'll have no trouble finding a spot that suits your work style.
Lively Social Scene: Despite its intimate ambiance, Gràcia offers a lively social scene. Numerous bars, restaurants, and cultural events create an inviting atmosphere for networking and unwinding after a day's work. You can find our favorite places in the Digital Nomads Barcelona Map by Palma Coliving.
Proximity to Major Attractions: While Gràcia offers a quieter pace of life, it's only a stone's throw away from Barcelona's iconic landmarks. The excellent public transport connections make it easy to explore the city and experience its diverse offerings.
Introducing Palma Coliving's Newest Space next to Gràcia
Palma Coliving, renowned for its outstanding coliving spaces in prime locations, is proud to announce its newest addition, right next to Gràcia vibrant district. Designed with the needs of digital nomads and remote workers in mind, this coliving space offers a seamless blend of comfort, community, and convenience.
Palma coliving new space in Barcelona
Next to Park Güell and Gràcia district Palma coliving offers the opportunity to live and work stranded by nature just 10 minutes away from the city center on public transportation.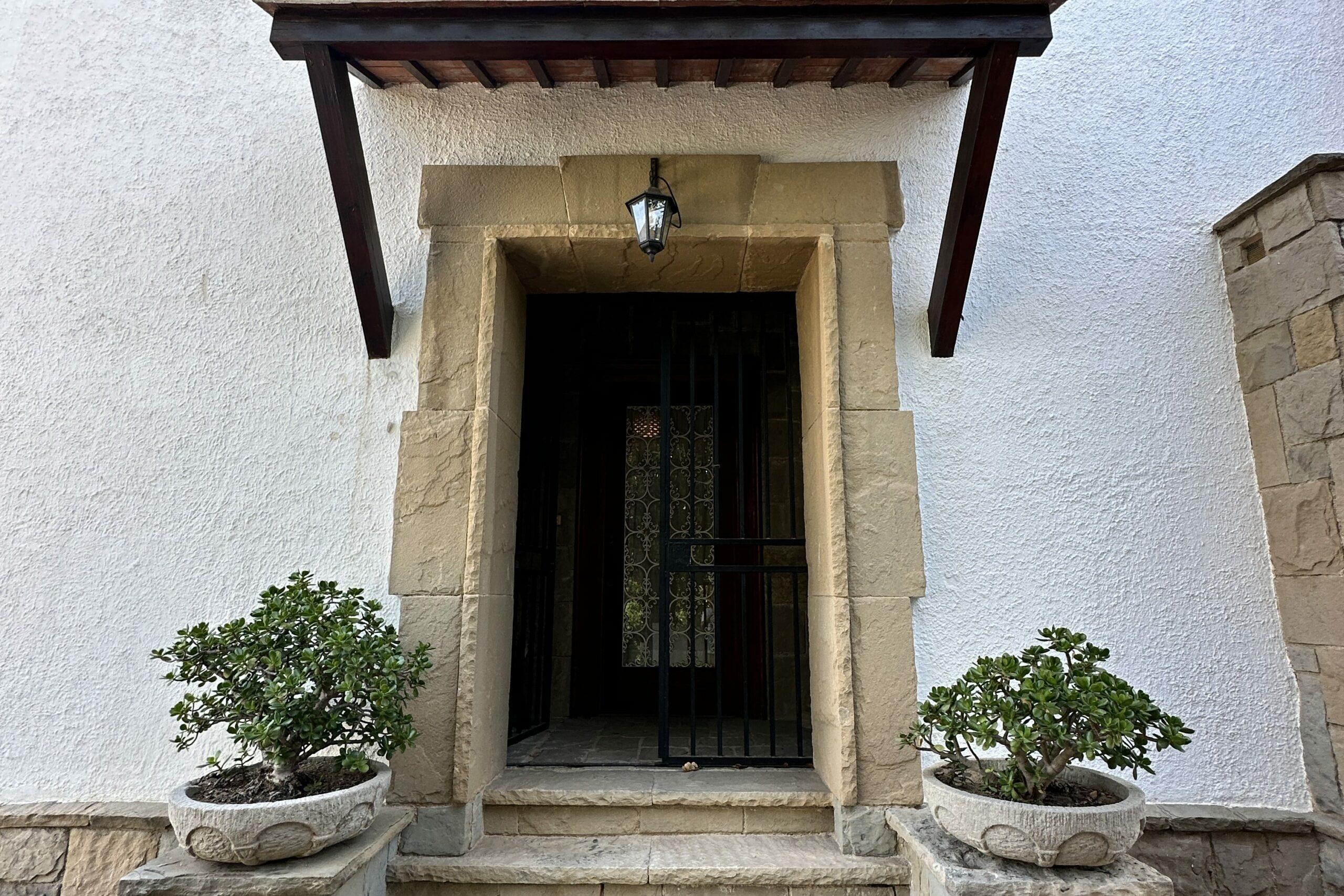 2- El Born:
El Born, also known as La Ribera, is a trendy and historic neighborhood located just east of the Gothic Quarter. With narrow medieval streets, historic buildings, and a vibrant atmosphere, El Born is a favorite among locals and tourists alike.
Highlights of El Born:
Culture and History: El Born is home to several must-visit attractions, including the famous Picasso Museum, which showcases an extensive collection of artworks by the iconic artist. The neighborhood's historical significance is evident in its architecture, making it a picturesque setting for wandering and soaking up the ambiance.
Gastronomy: Food enthusiasts will be delighted with the wide array of restaurants, tapas bars, and food markets in El Born. The Mercat de Santa Caterina, a modern food market housed under an eye-catching, undulating roof, offers an excellent selection of fresh produce and local delicacies.
Boutiques and Artisan Shops: El Born is renowned for its unique boutiques and artisan shops. Strolling through the streets, you'll find local designers, vintage stores, and trendy concept shops offering a diverse range of products.
Nightlife: When the sun goes down, El Born comes alive with a vibrant nightlife scene. The area is known for its stylish cocktail bars, live music venues, and clubs, providing endless options for entertainment.

While El Born is undeniably a charming and culturally rich neighborhood in Barcelona, there are a few factors that might make it less suitable for certain individuals or lifestyles. It's important to note that what might be seen as drawbacks for one person could be appealing to another, and everyone's preferences and needs differ. That being said, here are some reasons why El Born may not be recommended for some people: noise and crowds, limited green spaces, higher cost of living, limited parking and traffic, tourist-driven economy, and nightlife noise.
3- Poble Sec
Poble Sec is a dynamic and up-and-coming neighborhood nestled between Montjuïc hill and Avinguda del Parallel. While it might not be as famous as some other areas in Barcelona, Poble Sec has become increasingly popular for its laid-back ambiance and cultural diversity.
Highlights of Poble Sec:
Cultural Venues: Poble Sec boasts an array of cultural venues, including theaters, galleries, and music venues. The El Molino Theater, a historic cabaret venue, is a must-visit for its rich entertainment history and engaging performances.
Tapas Scene: Poble Sec is known for its fantastic tapas bars and traditional Catalan cuisine. Carrer de Blai, a pedestrian street, is lined with tapas bars where you can indulge in a variety of mouthwatering dishes at affordable prices.
Proximity to Montjuïc: Poble Sec's location near Montjuïc Hill offers easy access to the lush green spaces and recreational areas of the hill. You can take a leisurely stroll up Montjuïc or use the cable car to reach the top, where you'll be rewarded with breathtaking views of the city.
Local Vibe: Poble Sec exudes a local and bohemian vibe that is both inviting and inspiring. The neighborhood's authenticity and sense of community make it an excellent place to experience the real Barcelona away from the tourist crowds.
Poble Sec is a vibrant and culturally diverse neighborhood in Barcelona, but there are some aspects that might not make it the top choice for digital nomads. Here are some reasons why living in Poble Sec might not be recommended for some digital nomads: limited coworking spaces, connectivity, language barrier, and small availability of short-term rentals.
Embrace the Magic of Gràcia and Start Your Barcelona Journey!
If you're a digital nomad or remote worker looking to experience the best of Barcelona, Gràcia should be at the top of your list. Its unique blend of creativity, community, and convenience makes it an ideal location to live and work. And with Palma Coliving's new space right next to Gracia, you'll have access to the perfect accommodation to complement your Barcelona adventure.
We hope to see you soon in Barcelona and you can discover this city to the fullest. You can buy your stay at Palma's coliving with a 10% discount booking before September. Click here to enjoy this early bird price!

Thank you for reading so far and remember to follow us on social media to get weekly valuable content
Instagram | LinkedIn | Spotify | Facebook | TikTok | Youtube
---
Latest Posts: