Palma Coliving is spreading its wings to Barcelona, and we are proud to introduce our new exclusive coliving space set to open in mid-September. As a leading coliving provider, we are passionate about creating vibrant communities and fostering meaningful connections among our residents. Our new location in Barcelona will offer a carefully crafted living experience, combining modern amenities, beautifully designed communal areas, and a rich calendar of social events. We can't wait to welcome residents to experience the harmonious blend of luxury living and vibrant city life in the heart of Barcelona. If you are coming to our big opening in Barcelona, you will find this article very interesting. We present you the top 4 events to can't miss if you are in the city:
La Mercè Celebration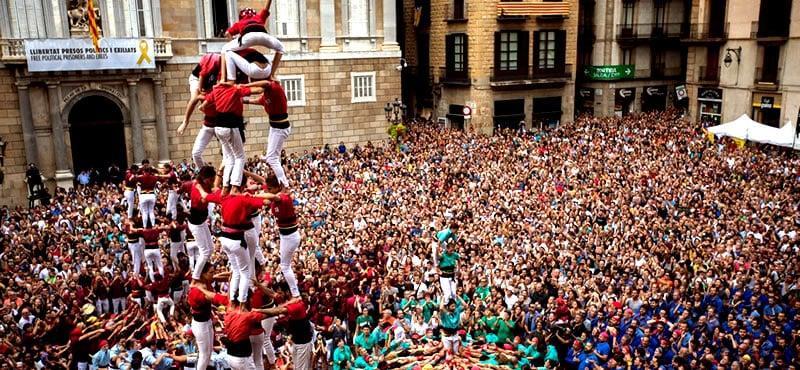 The biggest party in Barcelona, known as La Mercè, celebrates the city's patron saint on September 24th. It's a city-wide party that spans over four or five days, usually including a weekend. As a digital nomad exploring this vibrant city, you'll have a blast witnessing the numerous events and activities that take place during this festive time. From captivating theatrical performances at the Parque de la Ciutadella to traditional Catalan acts in Plaza de Sant Jaume, there's something for everyone. Additionally, several museums across the city open their doors for free during this time, offering a perfect opportunity to immerse yourself in Barcelona's rich cultural heritage. Don't miss out on the lively and enchanting atmosphere of La Mercè as you embrace the digital nomad life in this stunning city!
From 21 to 25 of September.
Almost every activity is free entry.
BAM Festival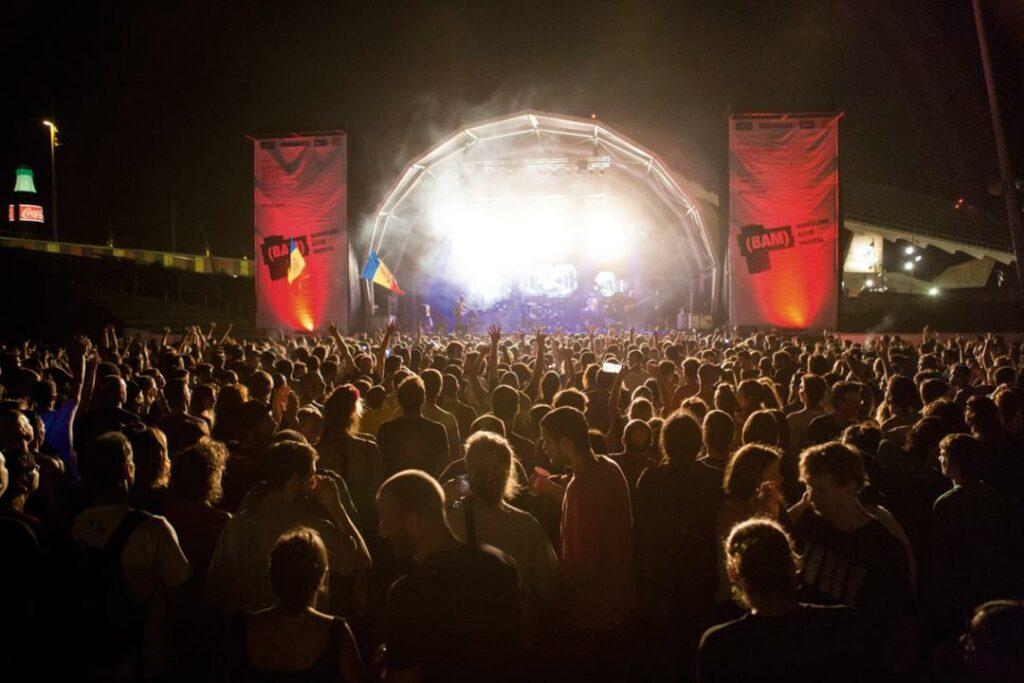 BAM Festival is a fantastic music festival that runs at the same time to the renowned La Mercè celebrations, giving us even more musical excitement during the festivities. Every year, this festival brings together top-notch artists from both the national and international music scene, setting up captivating performances in various spots around the city. From hidden gems to big names, you're in for a treat! Get ready to groove to some incredible tunes and experience the best of Barcelona's vibrant music scene.
22-25 September
Many stages throughout the city
Free entry to every concert
Festa Mayor de Sant Miguel
Festa Mayor de Sant Miguel is located in the iconic neighborhood of Barceloneta. This area is one of the most charming areas in the city, and it hosts its grand celebration during the last week of September. Get ready for an unforgettable experience with concerts, lively markets, fun activities, and traditional events like the "sentada de habaneras" or the "correfoc." This neighborhood has a rich maritime tradition, and its festivities reflect the vibrant spirit of the sea. So, if you're up for some authentic cultural experiences and an incredible time in Barcelona, don't miss out on the festivities in Barceloneta.
Last week of September.
Almost every activity is free entry.
In Barceloneta.
Fiesta Mayor de La Ribera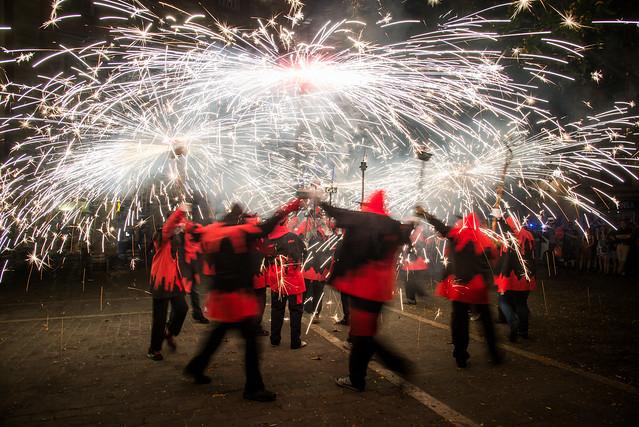 Last but not least, we want to share with you the "Fiesta Mayor de la Ribera" in the vibrant neighborhood of El Born, located in the Ciutat Vella district. This charming district is one of the most central and tourist-friendly areas in Barcelona. Guess what? The fun never stops here, as they celebrate their grand festival in mid-September. From traditional events to contemporary activities, there's something for everyone. Whether you're exploring the narrow streets, visiting historical landmarks, or indulging in the local cuisine, chances are you'll stumble upon one of the exciting festivities they have in store.
Mid-September
Free entry
In El Born, Ciutat Vella.
Barcelona in September offers a plethora of exciting plans and festivities for locals and visitors alike. Moreover, the big opening of Palma Coliving's new luxury coliving space adds a touch of community and comfort for those seeking a unique living experience. Whether you are a digital nomad exploring the city's wonders or a curious traveler immersing yourself in Barcelona's rich heritage, September promises an unforgettable journey filled with joy, excitement, and unforgettable memories. Embrace the spirit of Barcelona and savor the delights it has to offer during this enchanting time of the year.
We would love to meet you! Come stay with us in Barcelona, apply now here.
Thank you for reading so far and remember to follow us on social media to get weekly valuable content:
Instagram | LinkedIn | Spotify | Facebook | TikTok | Youtube
---
Latest Posts: