Welcome to the Ultimate Guide to Mallorca- Digital Nomad SUMMER Edition. Mallorca is the largest of the Balearic Islands, situated in the Mediterranean Sea, south-east of mainland Spain. It is a popular tourist destination and with good reason. With its turquoise waters, golden beaches, rugged mountains, and charming towns, it offers something for everyone. But Mallorca is not just a holiday destination; it's also a perfect place for digital nomads to work and live.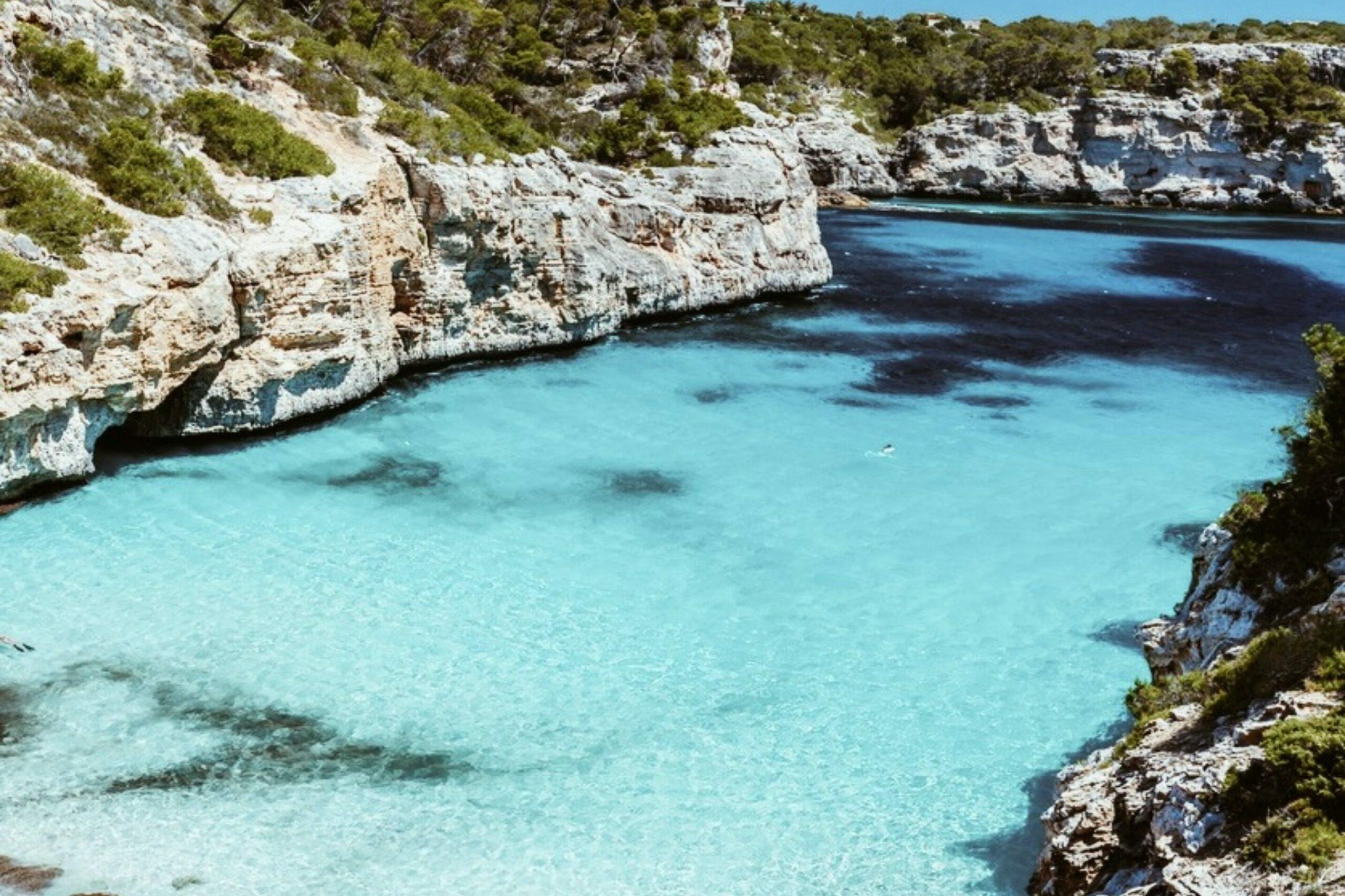 Here is your ultimate guide to Mallorca as a digital nomad:
Where to stay
When it comes to finding accommodation for your digital nomad adventure in Mallorca, there are several options to choose from. However, if you're looking for a comfortable and affordable place to stay, Palma Coliving should be your first choice.
Palma Coliving offers fully-equipped apartments and co-living spaces for digital nomads, entrepreneurs, and remote workers. With its central location in the heart of Palma de Mallorca, you'll have easy access to all the amenities and attractions the city has to offer.
Other options for accommodation in Mallorca include hotels, hostels, vacation rentals, and Airbnb. However, these options may not provide the same level of community and support as a co-living space like Palma Coliving.
It's important to consider your budget, location, and preferences when choosing accommodation in Mallorca. Whether you prefer to be close to the beach, the mountains, or the city center, there are plenty of options to suit your needs and preferences.
Some popular areas to stay in Mallorca include Palma de Mallorca, Port de Pollença, Alcudia, Cala d'Or, and Santa Ponsa. Each of these areas offers its own unique attractions and activities, so it's worth doing some research to find the one that's right for you.
No matter where you decide to stay in Mallorca, be sure to book your accommodation in advance to avoid disappointment, especially during peak season.
Things to do
Mallorca has plenty to offer for digital nomads looking for some fun in the sun. Here are some of the best things to do on the island:
Beaches: Mallorca has some of the most beautiful beaches in the world, from the secluded coves of Cala Deia to the buzzing party scene at Magaluf Beach. If you're looking for a quieter, more peaceful beach experience, head to Cala Santanyi or Cala Llombards.
Hiking: Mallorca has a stunning natural landscape, with rugged mountains and lush forests. There are plenty of hiking trails to explore, from the famous GR221 to the lesser-known trails around Serra de Tramuntana.
Cycling: Mallorca is also a popular destination for cycling enthusiasts, with plenty of scenic routes to explore. You can rent a bike or join a cycling tour to explore the island.
Water sports: If you're a fan of water sports, Mallorca has plenty to offer, from kayaking and paddleboarding to windsurfing and kitesurfing.
Cultural experiences: Mallorca is also home to some fascinating cultural attractions, from the historic Almudaina Palace to the stunning Gothic Cathedral of Santa Maria.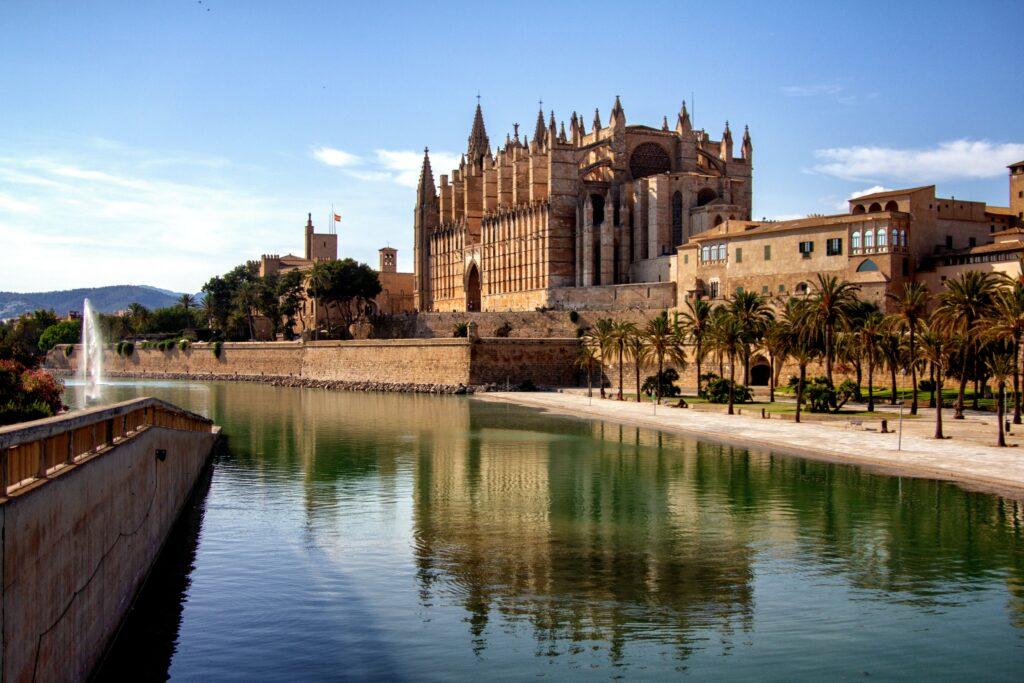 Hidden Gems
Mallorca is full of hidden gems that are waiting to be discovered. Here are some of the best-hidden gems on the island: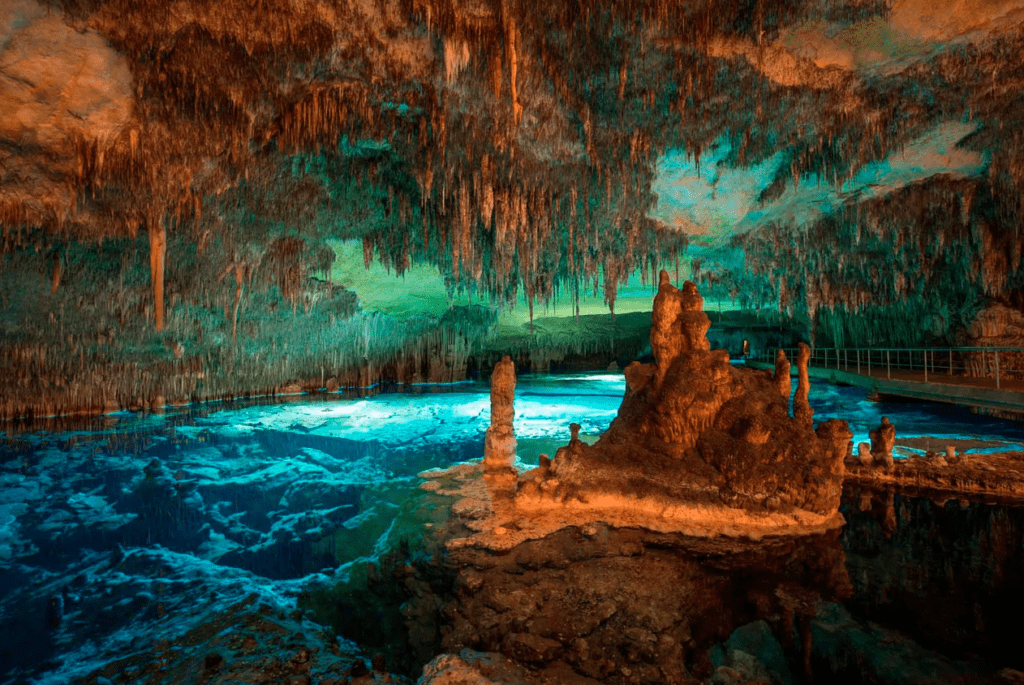 Tips for Digital Nomads
Here are some tips for digital nomads who are planning to visit Mallorca:
Get a local SIM card: To stay connected while you're in Mallorca, it's a good idea to get a local SIM card. There are plenty of providers to choose from, including Orange, Vodafone, and Movistar.
Learn some Spanish: While English is widely spoken in Mallorca, it's always a good idea to learn some Spanish to make the most of your time on the island.
Take advantage of co-working spaces: Mallorca has plenty of co-working spaces where you can work alongside other digital nomads and entrepreneurs. Some popular options include Coworking Nest, Coworking Cappuccino, and The Workshop.
Rent a car: If you're planning to explore the island, it's a good idea to rent a car. This will give you the freedom to explore at your own pace and discover some of the island's hidden gems.
Stay hydrated: Mallorca can get hot during the summer months, so it's important to stay hydrated. Make sure you drink plenty of water and wear sunscreen to protect your skin.

In conclusion, Mallorca is a perfect destination for digital nomads who want to work and play in a beautiful and vibrant location. With its stunning beaches, rugged mountains, charming towns, and hidden gems, there's something for everyone on this beautiful island.
So why not pack your bags and start your digital nomad adventure in Mallorca today?
Thank you for reading so far and remember to follow us on social media to get weekly valuable content 🙂
Instagram | LinkedIn | Spotify | Facebook
---
Latest Posts: