If you are interested in experiencing what life is like in a coliving space, and working remotely from paradisiacal places, this article will help you a lot to organize yourself and have a realistic vision of what this lifestyle is like. At Palma Coliving we are travel lovers and we have a lot of experience mixing personal and professional life, taking our laptop with us to different parts of the world. Therefore, in this article, we will share with you our best 3 tips and recommendations so that your experience is the best possible!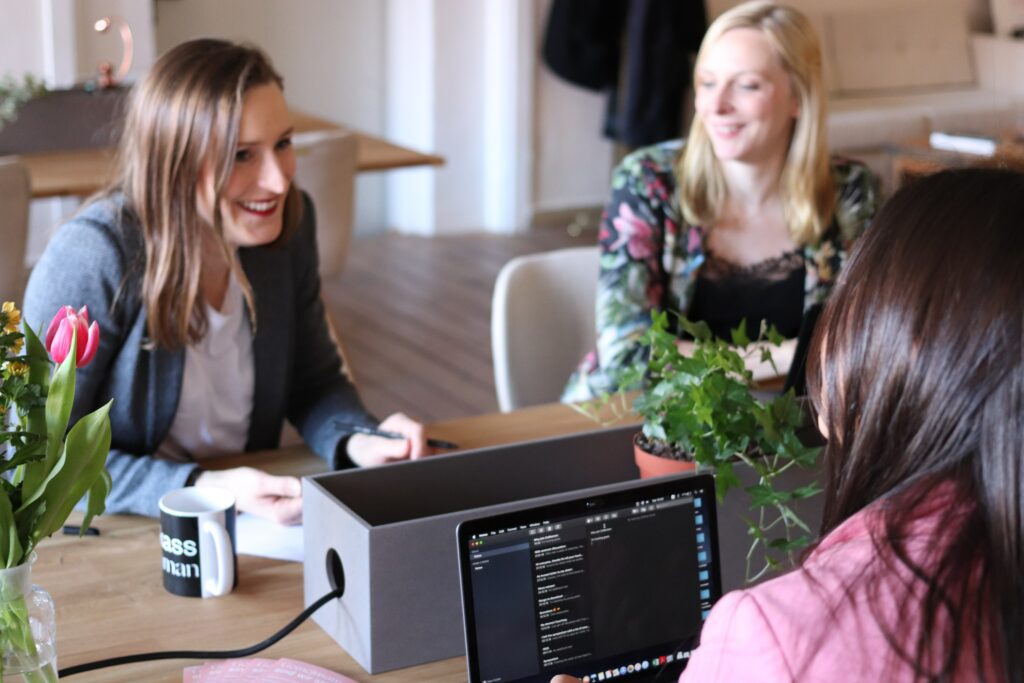 Tip 1: Live Harmoniously in Shared Spaces
First things first: coliving is all about sharing and growing in a community. Coliving is more than just finding a place to rest your head – it's about creating connections that can turn strangers into friends and collaborators. This means that we have to be empathetic with the rest of the guests and understand that each coliving space has certain "House Rules" that must be respected to have the best energy within the guests and that these deep connections can be made in a fluid and natural way.
Here are a couple of tips to help you make the most of shared spaces:
Openness and Respect: Embrace an open mindset and be respectful of the people around you. It's a mix of backgrounds, skills, and personalities that make coliving communities thrive.
Collaboration Opportunities: Seize the chance to collaborate with fellow colivers. You might find a co-founder for your next project, a new friend to explore the city with, or someone with expertise that can complement your skills.
Design Your Workspace: Personalize your workspace to match your style and comfort. A pinch of creativity can go a long way in boosting your productivity and sparking your inspiration.
Ask first: Assuming things is the main reason for fights or confrontations. The best way to get along is to be transparent and always ask first. Whether it is to book a meeting room or organize an event or dinner at the house… good communication is the foundation of any coliving experience.
Tip 2: Balancing Work and Exploration
Now, let's talk about the balance between getting things done and soaking up the local wonders. One of the perks of being a digital nomad is having the flexibility to choose your workplace, but it doesn't mean every day is a vacation. Here's how to strike that balance:
Set a Routine: Establish a work routine that keeps you productive and maintains a sense of normalcy. Determine your work hours, allocate time for breaks, and make sure you're reachable during key collaboration windows.
Mix Business with Pleasure: Designate specific times for work and exploration. When it's work time, be fully focused; when it's exploration time, immerse yourself in the beauty of your new surroundings.
Stay Disciplined: It's easy to get caught up in the allure of a new destination. While flexibility is key, discipline is what ensures your work remains on track.
Include the Other Colivers in Your Plans: share your routine and schedule with the rest of the guests in the house. This way they can sync up their tasks and enjoy time together sooner or later.
If you need more help on this matter, you might be interested in reading "Nomadic Routine To Stay Productive" or "Tips for Staying Productive While Working from A Coliving Space". We hope these 2 articles will be very useful to you!
Tip 3: Crafting Cultural Connections
Let's talk about the magic of cultural immersion. Coliving in a foreign country isn't just about work and leisure; it's a chance to dive into a whole new world of traditions, flavors, and experiences. Here's how to make the most of it:
Local Exploration: Don't just stick to the touristy spots. Venture into local neighborhoods, try authentic cuisine, and strike up conversations with locals to uncover hidden gems. Explore our exclusive Digital Nomad Map for Barcelona and Mallorca if you are coming soon. Here you will find our best recommendations and places to visit in each destination.
Learn the Language: Learning a few local phrases can open doors to deeper connections and a better understanding of the culture. (Our Palma Members have a 10% discount on Spanish lessons. Get your yearly membership here).
Attend Local Events: Keep an eye out for festivals, workshops, and events happening in the area. Engaging in community activities is a wonderful way to meet people and feel like a part of the place. Join our Digital Nomad Facebook Group in Mallorca and Barcelona to get to know people and meet every week.
There you have it, amigos – a comprehensive guide to making coliving work. By embracing shared spaces, mastering the work-play balance, and immersing yourself in local culture, you're on track to a successful digital nomad lifestyle. So, pack your bags, bring your work to Spain, and let's create memories that'll make even your future self jealous. 🌴🌞
We hope to see you soon in one of our destinations! Click here to apply for your next stay at Palma Coliving.
Thank you for reading so far and remember to follow us on social media to get weekly valuable content
Instagram | LinkedIn | Spotify | Facebook | TikTok | Youtube
---
Latest Posts: