Are you a digital nomad coming to Barcelona anytime soon? If you are you will love this article! We don't mean to brag, but we love this city and we have been living here for a while… so we are sharing with you our most precious Barcelona's hidden gems for digital nomads! Are you not coming to Barcelona? WHY NOT?! This city is the perfect destination for remote workers and in this article we are going to tell you why: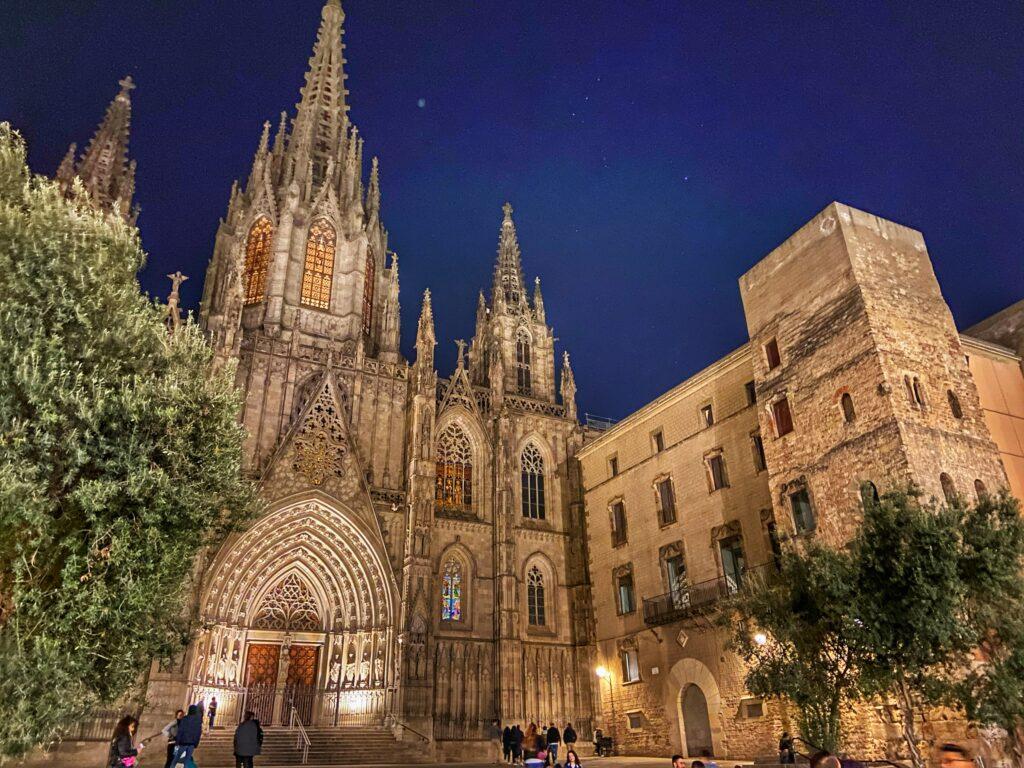 Why Come to Barcelona If You Are A Digital Nomad
This city is full of digital nomads so you will have no problem making friends and this city will provide you with all of the resources you need to settle here. This city is perfect. It is not too big, or too small. You can go walking or by bike anywhere, it has the sea and mountains near and it is a very cosmopolitan city. Walking through its streets you will hear people speaking in all the languages ​​you can imagine. You will never get bored because this city has endless plans to do both day and night.
The nomad community here is pretty big, you will find plenty of activities, accommodations options, and more! Make sure to check out resources online for digital nomads in Barcelona, such as these groups:
This way is going to make it super easy to find opportunities, meetups, collaboration, and even more recommendations in Barcelona. Many groups host regular events around the city and beyond to build community, network, and more.
Spanish Digital Nomad Visa
Another key factor of Barcelona is the possibility to host people from all over the world. You are not a European citizen? No problem!! Now, you can apply for your Spanish Digital Nomad Visa and come to live in sunny Barcelona! You just need to present some documentation to the Spanish government and you are ready to go!
Want to know more about it? Check this article: Get Your Spanish Visa – Here Is How
If you don't want to apply for your visa, you still can stay as a tourist for 3 months maximum. You can also use the Non-Lucrative Residency Visa to stay up to one year in Spain, though the paperwork required and bureaucratic red tape surrounding the application can be challenging.
First Steps When You Arrive in Barcelona
Buy a T-10 public transportation card, you can buy it in the machine at the metro station (you can pay cash or by credit card). This way you pay less for each ticket, if not you are going to pay 2,40€ for each ticket. This T-10 card allows you to use any public transportation like the subway or bus in Barcelona and near locations. Once you pass the card you have 1 hour long to use that ticket, if you want to mix bus and subway: you can do it!
If you prefer to move by car, make sure to download these apps before you arrive. This way you will be able to order a car from any place in the city and have the best price: Cabify, Uber, Volt & FreeNow.
If you want to change money, make sure not to do it at the airport (it's more expensive!). In the city, you will find plenty of places where you can get euros. However, you can pay for everything in Barcelona with your credit card. Absolutely everything, even a 50 cents ticket.
Find an accommodation that fits your need as a digital nomad, this means a good wifi connection, good community building, and privacy and comfy rooms. We highly recommend you to stay at a COLIVING space. Hotel prices in Barcelona are crazy expensive! On the other hand, staying at an Airbnb can feel very lonely or isolated. Check out our new coliving space next to the vibrant Grácia district!
Get to know the city! The best way to do it is to walk it or rent a bike! We recommend you take a walking tour first until you settle down. These tour agencies are highly recommended: Civitatis, GuruWalk & Free Walking Tours Barcelona.
Language in Barcelona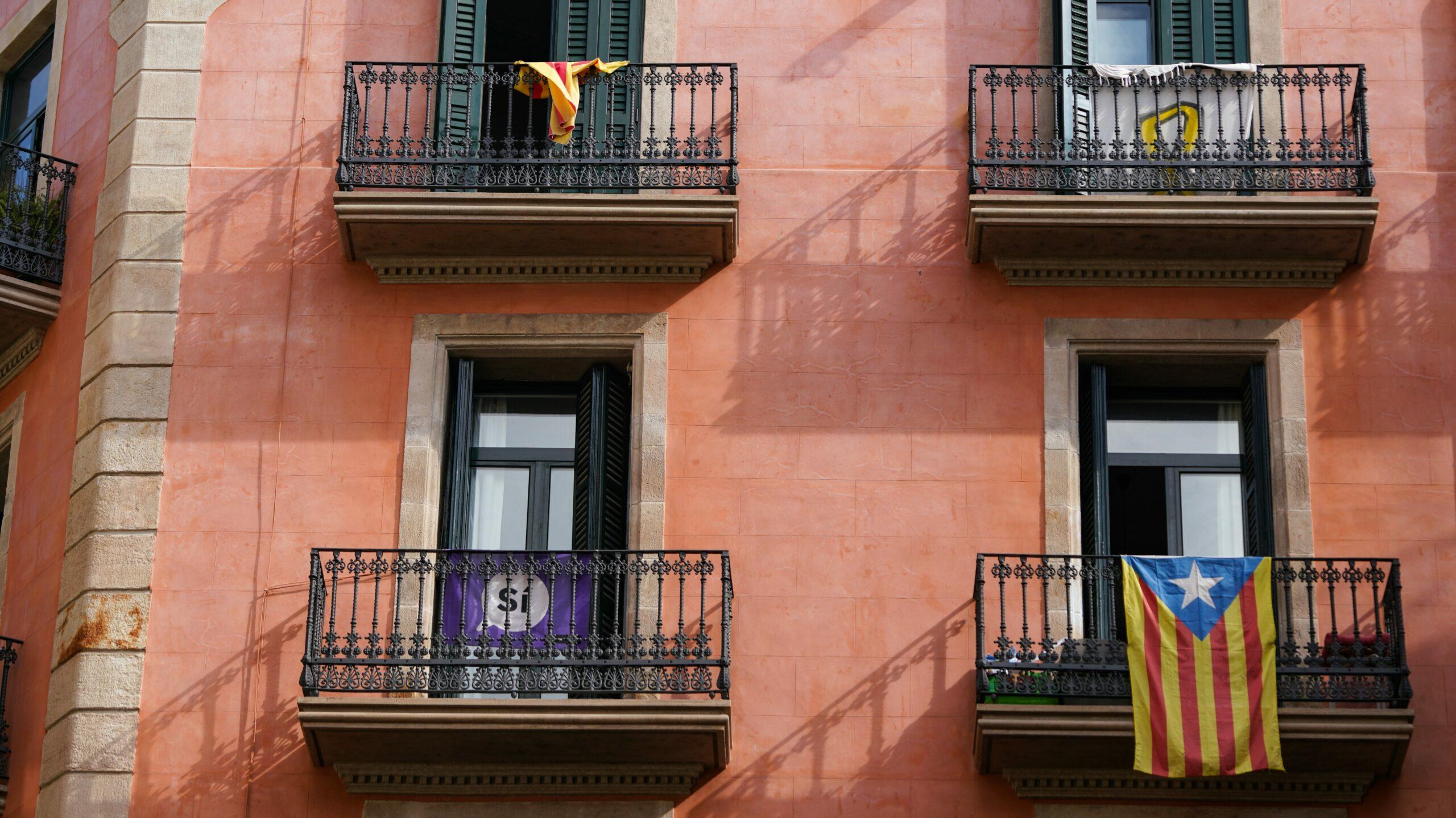 Although Barcelona is a Spanish city, its residents don't speak Spanish but Catalan. This language is typical of the region from its origins and if you go to very residential neighborhoods you will see that they practically don't speak Spanish at all, only Catalan. In any case, Barcelona is a city with so much tourism that almost everyone will speak English. Don't worry, you won't have any problem with the language! But if you plan to visit cities or towns in this province, our recommendation is to always have your Google translator at hand to be able to communicate correctly, respecting local customs and their origins.
Get To Know The City, Skip The Lines!
Barcelona has many historical attractions and museums that may interest you. They are all worth it and they are incredibly beautiful, but the lines… oh god the lines! The good thing is that in most of these places, you can buy your ticket online and go at a specific time. In this way, you make sure you have a cheaper price and the best possible experience. We recommend you plan your tours in advance because sometimes there are several weeks of waiting to be able to enter any of these tourist spots.
Some of our favorites are:
Get Lost In Its Narrow Streets And Flavour Its Delicious Food
Barcelona has an incredible food scene, you will find incredible food from all over the world! We recommend you start at La Boquería Market, which is the city's most famous and larger mercat. Spoiler alert: is full of tourists and people trying to sell you things! It's definitely not what it used to be, but is worth to go visit. If you are looking for a more authentic one: Santa Caterina Market is your place
We also recommend you take a food tour or cooking class, this way you can get to know the local cuisine. Please avoid eating in tourist areas! The food is bad, too expensive and you won't get the real Spanish experience. If you are looking for the best places to eat or the best cocktails bars please check out our Digital Nomads Maps in Barcelona. Is made by Palma Coliving and e shared our favourite places to go!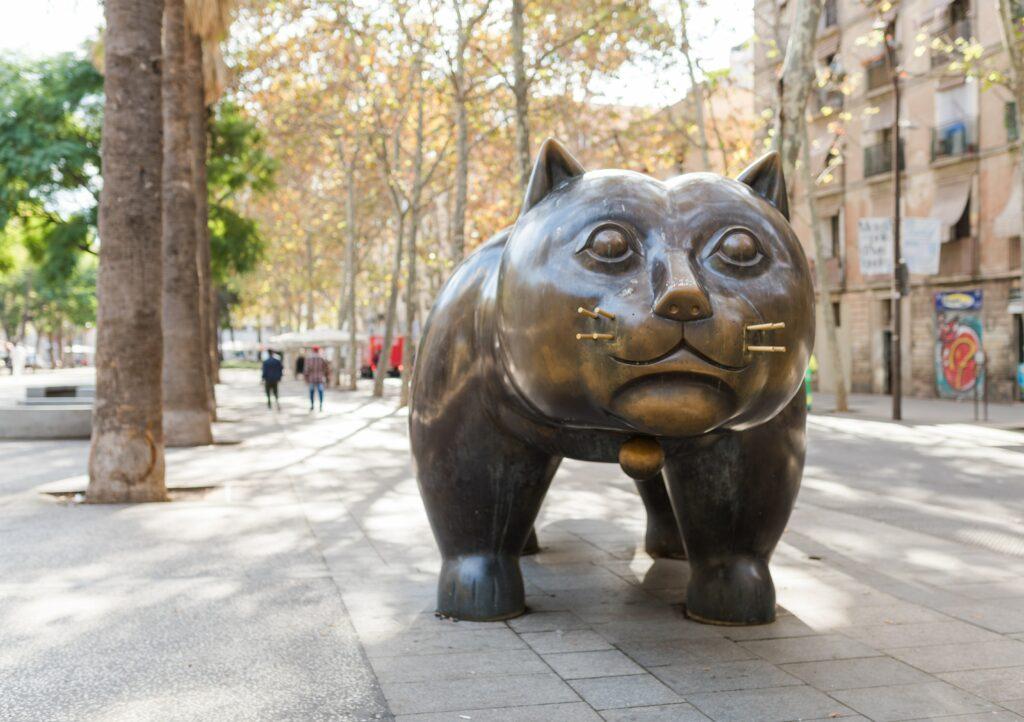 Embrace the enchanting allure of Barcelona as a digital nomad, where every cobblestone-paved alleyway tells a story of centuries gone by. The Catalan capital's maze-like streets invite you to disconnect from the virtual world and immerse yourself in its rich history, vibrant culture, and artistic spirit. Wander through the charming Barri Gothic with its medieval architecture, stumble upon hidden plazas bustling with local life, and find inspiration amidst the whimsical designs of Antoni Gaudí. There are 3 main ancestral neighborhoods: The Gothic, The Born, and The Raval.
The Gothic Quarter:
Stepping into this historical district feels like stepping into a time capsule, with its labyrinthine maze of narrow, winding streets and alleys that seem to whisper tales from centuries past. Cobblestone pathways guide you through a mesmerizing blend of architectural styles, from Roman remnants and medieval facades to Gothic churches and neoclassical structures. Quaint squares, like the Plaza Real, come alive with bustling cafes and lively street performers, while the towering Barcelona Cathedral stands as a sentinel of the area's religious heritage. Lose yourself in the enchanting atmosphere as you explore hidden courtyards, artisan boutiques, and cozy tapas bars tucked away in unexpected corners. The Barri Gòtic's timeless charm and intricate beauty offer a truly immersive experience, inviting you to uncover the layers of history that have shaped Barcelona into the captivating city it is today. If for sure one of our favorite areas of Barcelona.
El Born:
Also known as La Ribera, is a vibrant and charismatic neighborhood renowned for its unique blend of history, art, and modernity. Nestled adjacent to the Gothic Quarter, El Born exudes a distinct atmosphere characterized by its narrow streets, charming squares, and a lively energy that permeates every corner. The area's medieval origins are evident in its well-preserved architecture, with centuries-old buildings displaying a harmonious fusion of Gothic and Catalan design. El Born is famous for being the home of the stunning Santa Maria del Mar Basilica, an iconic example of Catalan Gothic architecture. Yet, the neighborhood is far from stuck in the past; it's a hub of creativity and innovation, housing contemporary art galleries, independent boutiques, and eclectic restaurants. The Passeig del Born, a tree-lined promenade, serves as a central gathering point where locals and visitors can savor the bohemian ambiance. El Born's unique character and eclectic offerings make it a captivating destination that seamlessly blends the allure of history with the pulse of modern life, is known to be the best neighborhood for artists and creative people.
El Raval:
It is a dynamic and diverse neighborhood known for its eclectic atmosphere, this district offers a captivating blend of cultures, histories, and lifestyles. Once considered a rough and gritty area, El Raval has undergone significant transformation in recent years, evolving into a vibrant hub for creativity, innovation, and cultural exchange. Its streets are a kaleidoscope of sights, sounds, and aromas, reflecting the influences of the various communities that call it home. From traditional Spanish tapas bars to trendy international eateries, the culinary scene is a microcosm of the neighborhood's cosmopolitan spirit. El Raval is also a cultural hotspot, housing the renowned Museum of Contemporary Art (MACBA) and the Center of Contemporary Culture of Barcelona (CCCB), both of which contribute to the area's reputation as a haven for art and creativity. The neighborhood's energy is palpable, drawing in a diverse crowd that includes students, artists, locals, and curious tourists. El Raval is the place chosen by lots of skateboarders that gather outside MACBA to ride every day. We recommend going to El Raval during the day (not so much during the night) and always looking after your personal belongings if you are walking in El Raval or in La Rambla (which is right next to it).
Best Beaches in Barcelona
Barcelona has incredible beaches with crystal clear water and surely someone has recommended that you go bathing in La Barceloneta Beach, but since we are 100% local we are going to give you the best recommendations.
If you want to go to the beach for a short while or take a quick bath, we recommend you go to one of the beaches downtown. Please: do not go to La Barceloneta. There you will only find tourists (many of them partying), a lot of dirt and you will have to constantly take care of your belongings. Instead, there are two beaches right next that are much better, more beautiful, and where the locals like to go. They are called Bogatell and Playa de la Mar Bella. They are just next to the Poblenou neighborhood, we recommend you also walk through this beautiful neighborhood and its tree-lined boulevard if you are close.
If you have a bit more time, we recommend you take a train in Sants Estació or rent a car (using for example Ubeeqo app) and go to other beaches that are very close, just 45 min or an hour away from Barcelona. All of them are in very beautiful small beach towns that you can visit as well. Our favorite beach towns close to Barcelona are Sitges and San Pol De Mar. In each town, you will have different beaches to pick from.
Where To Live & Work From Barcelona
If you are a remote worker you will need to find a good place to work from where you can concentrate and you have access to high-speed internet. Our recommendation is for you to stay in a COLIVING, this way you will have everything you need included in your monthly rental. Our new coliving space in Barcelona is fully designed to much the need of digital nomads. You will get:
Private double bedroom with shared or private bathroom.
Coworking space.
Kitchen and laundry to use freely.
Networking events.
Sauna and swimming pool.
2600m2 massive garden.
2 BBQ areas.
Parking space.
High-speed wifi.
All amenities included (bed linens, towels, shampoo, etc).
Weekly events with the rest of the guests.
Check out Palma coliving Barcelona by clicking here. You can apply for your stay here.
Best Barcelona Panoramic Views
If you are a sunset lover like we are, you will love this list! Barcelona has plenty of spectacular views, the mix between sea and mountain is perfect and the sun hidden back the mountain is the best view ever! Here are our favorite spots to enjoy the sunset:
Palma Coliving
We don´t mean to brag but Palma Coliving is located right next to Park Güell and we have the best view of the sunset looking from the garden to Tibidabo Hill. The warm colors in the sky feel like a blessing every day when we finish our workday and go to the garden to enjoy with the rest of the guests.
Park Güell
One of the most iconic views of the city is from Gaudi's masterpiece, Park Güell. A must-see for every tourist that visits the city, try to plan a visit when the park first opens, or right before it close, for the most unobstructed views over the city and sea.
Castell de Montjuic
Set on a hill overlooking this city, the Castell de Montjuic is an old military fortress overlooking the city and sea, and it has one of the most unmissable views of the city. You'll get to see La Sagrada Familia's spires and the Gothic Quarter in the distance, along with Barcelona's port and beachfront. You can take a cable car over the port to return to the city!
Bunkers del Carmen
One of the most visited spaces in the El Carmel neighborhood of Barcelona is the Bunkers. It is an area that is half in ruins since, in the Civil War, an anti-aircraft battery was located here. However, it is an impressive viewpoint that offers you 360º views of Barcelona and is one of the favorite places for both Barcelonans and tourists.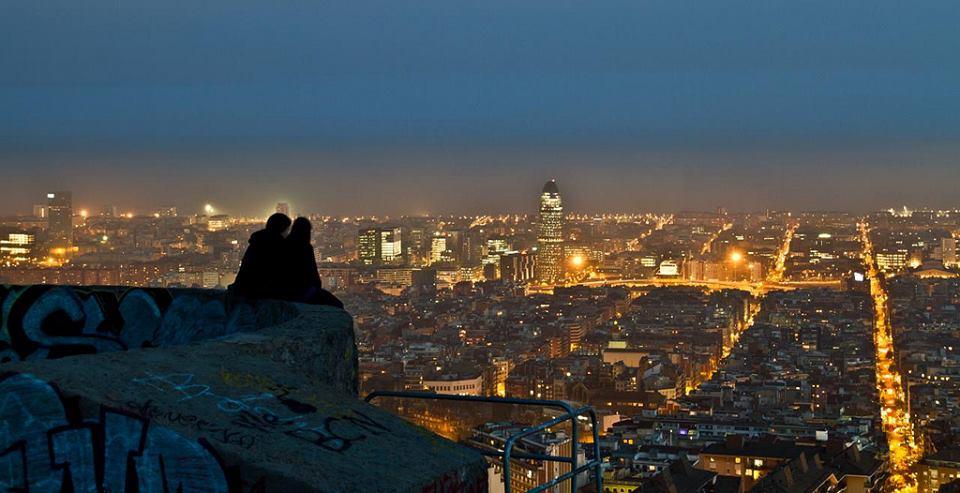 We hope to see you soon in Barcelona and you can discover this city to the fullest. You can buy your stay at Palma's coliving with a 10% discount booking before September. Click here to enjoy this early bird price!
Thank you for reading so far and remember to follow us on social media to get weekly valuable content
Instagram | LinkedIn | Spotify | Facebook | TikTok | Youtube
---
Latest Posts: