As a digital nomad, your office can be anywhere in the world, and Barcelona is undoubtedly one of the most enticing locations to set up shop. This vibrant city on the northeastern coast of Spain seamlessly blends rich history with a modern, cosmopolitan vibe. Its stunning architecture, beautiful beaches, and thriving arts scene make it an attractive destination for remote workers and freelancers looking to infuse their workdays with a dose of Spanish culture and creativity.
But where to find the perfect work sanctuary amid the bustling streets and alluring distractions of Barcelona? That's where we come in! In this article, we'll unveil the top 3 best coffee shops in Barcelona, carefully curated to cater to the needs of the digital nomad community. Whether you're seeking a quiet nook to focus, a place to network with fellow travelers, or a spot with a view that'll inspire your creativity, we've got you covered. So, grab your laptop, your favorite pair of headphones, and a thirst for both caffeine and adventure.
Federal Café Gothic Quarter
Federal Café is a well-known Spanish brand with shops all over the country. In Barcelona, you will find 3 coffee shops, all of them with high-quality products. Federal Café Gothic is, without a doubt, one of the best cafés for work in Barcelona. Is not a surprise they have over 3000 reviews on Google!!
This place is spacious and stylish, has a cozy ambiance, and pretty much everything you'd want in a coffee shop if you are a digital nomad working from Barcelona. The location couldn't be better! This beautiful coffee shop is located in the heart of the city in the Gothic Quarter. It has huge glass windows that allow tons of natural light and enable coffee lovers to gaze out, watch people, and see the world go by.
Here you will have free wifi and a very welcoming community of freelancers. It is open seven days a week, so if you have to finish up some work during the weekend, at least you can do it while enjoying a good cup of organic coffee!
You can choose to sit on its large communal table in the middle of the room, or in an individual table. The vibe and decorations of the place are stunning! It has a very minimalist look which helps to not be distracted while working. The menu is very complete, from healthy breakfasts and salads to sandwiches, brunches, and burgers. You can also check out the cake counter if you're craving something sweet and homemade, like carrot cake, cookies, chocolate, and caramel cakes.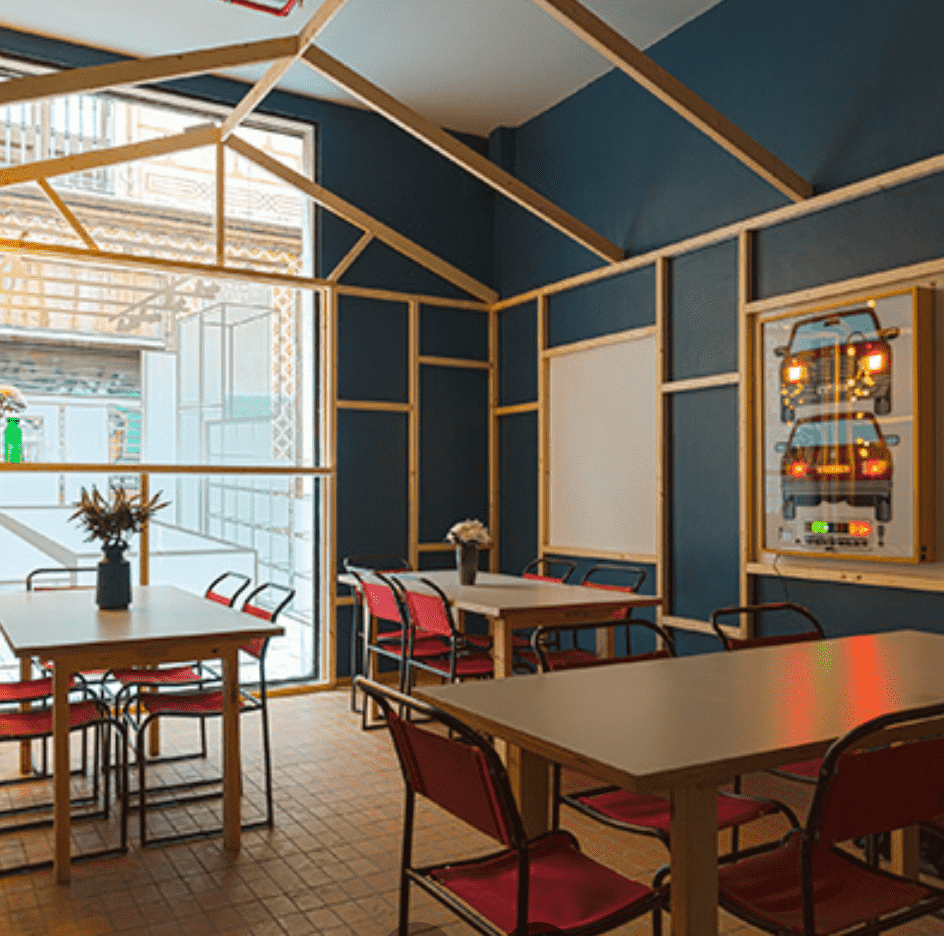 Google Review Rate: 4.1
Address: Passatge de la Pau, 11, 08002 Barcelona
Slow Mov
Slow Mov is one of the quietest cafes in Barcelona for digital nomads, freelancers, and students. It's a very clean coffee shop where you can enjoy specialty coffee and have something delicious to eat as well. You'll get free Wi-Fi that works very fast, so the internet connection won't be a problem here!
Slow Mov is a very quiet and peaceful work cafe that will make you feel motivated on your way to success. You will get your work done without distractions and then have some extra free time to enjoy Barcelona! It's located just a few blocks from Casa Milá and Casa Batló (2 of the most important architectonical works of Gaudí), so we recommend you to take a walk around the neighborhood once you finish your workday.
The staff is friendly and helpful, so if you've just arrived in the city, you can even ask for some tips. Slow Mov is just a reflection of the great culture coffee culture in Spain with a laptop-friendly background and new possibilities for networking.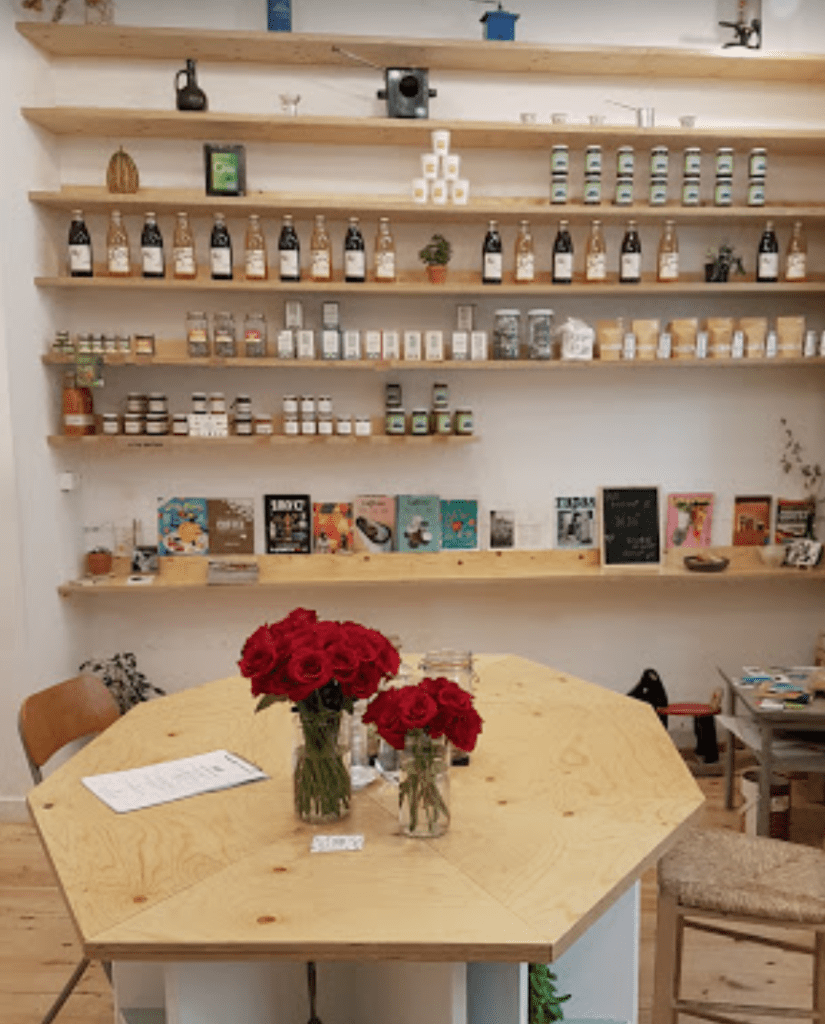 Google Review Rate: 4.7
Address: C/ de Luis Antúnez, 18, 08006 Barcelona
LULU & FLYN
Lulu & Flyn is a café-coworking in Barcelona where you should drop in for breakfast or brunch before you start studying. Here you will meet lots of freelancers, students, and digital nomads who visit it regularly, and it's no wonder why.
Are you looking for specialty coffee in Barcelona? This is your place! It's one of the coffee shops in Barcelona. The location is incredible! It gives you the opportunity to explore the city and this vibrant and artistic neighborhood of "El Born".
Lulu & Flyn will provide you with a super fast and FREE Wi-Fi connection. Here you will also meet other like-minded digital nomads and freelancers. The place is spacious (but not spacious enough that you'll want to work there at weekends) and provides a home feel that will get you motivated for work straight away.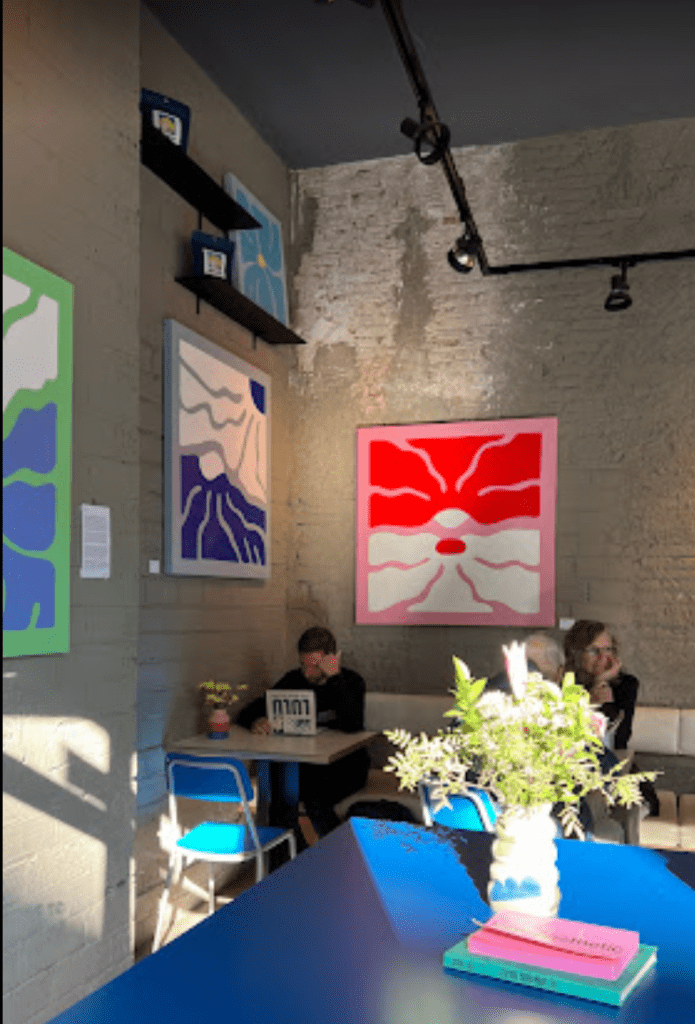 Google Review Rate: 4.3
Adress: Av. del Marquès de l'Argentera, 7, 08003 Barcelona
---
From the cozy ambiance of "Slow Mov" to the bustling creativity of "Federal Café" and the specialty coffee at "Lulu & Flyn," Barcelona has something for every type of digital nomad. As you sip your last drop of coffee and pack up your laptop, remember that the world is your office, and Barcelona is your playground. Whether you're in town for a short stay or planning an extended co-living experience with Palma Coliving, these coffee shops offer a taste of the vibrant digital nomad lifestyle Barcelona has to offer.
We hope to see you soon at one of our destinations! Check out our new coliving space in Barcelona by clicking here.
Thank you for reading so far and remember to follow us on social media to get weekly valuable content:
Instagram | LinkedIn | Spotify | Facebook | TikTok | Youtube
---
Latest Posts: