The past month we hosted an open coworking day at our coliving in Palma de Mallorca and it was a total success! As members of the island's digital nomad community, we like to do our part to promote and grow this community. This is why we like to organize events where remote workers can meet, get to know each other, and share tools to improve their work. Coworking days are the perfect place to make friends and do networking, share with other colleagues, and get to know potential business partners or investors.
What is Coworking Days?
Coworking Days give you the opportunity to join productive coworking meet-ups with like-minded digital nomads, freelancers, remote workers, and entrepreneurs who meet up regularly online & offline to network with each other to share knowledge & ideas. That's why we partner up with them to organize and host our own Coworking Day Meet-Up at our coliving in Palma de Mallorca.
Curated experience for digital nomads
By partnering with Coworking Days, we ensured that this event was totally personalized and that the people who came were aligned with the values ​​and principles of the rest of the guests of Palma Coliving. In this way, Coworking Days helped us to filter among all the people who signed up for the event to select those who could add value to the project and contribute to the community of digital nomads in Palma coliving.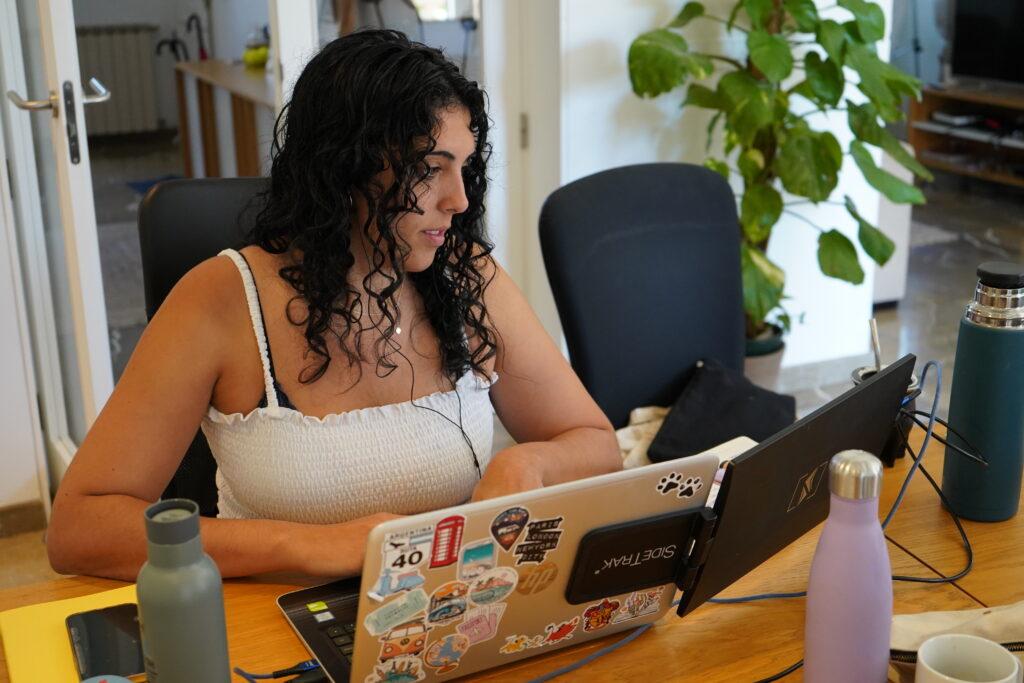 Top benefits of attending a Coworking Day Meet-Up
Learn or share your skills and knowledge with other community members.
Support fellow Digital Nomads & Freelancers and work together in a social environment.
Make new connections and potential collaborators.
Have a productive work day.
Change your routine: get to know different locations around cities.
Networking lunch work break.
Coworking areas to fit your working activity in the best way
We hosted our Coworking Day Meet-Up event on the past 8th of June where we received around 20 digital nomads from Palma de Mallorca. The event started at 10 AM when we enjoyed a cup of coffee and some delicious cookies to get to know each other. Palma coliving common areas were available for all guests to enjoy and use during their workday till 6 PM.
Coworking area
Kitchen table area
Garden
Basement desk
Private desks
Private conference room
Terrace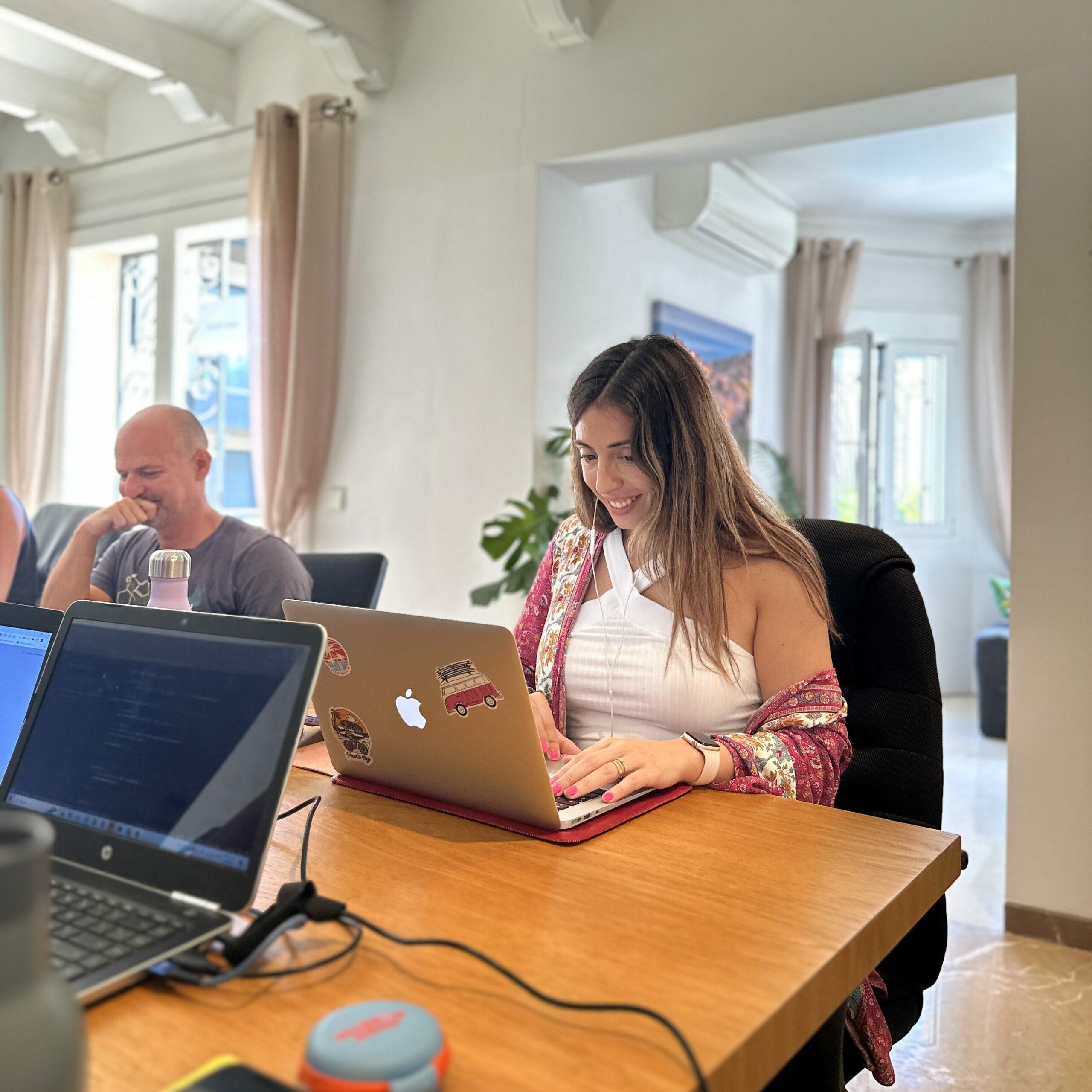 The perfect balance between work and joy
This experience is not only about work and sharing skills, it is also about getting to know new people, making friends, and sharing life experiences! That's why we enjoyed a lovely lunch at our favorite Colombian restaurant in the neighborhood. This work break was the perfect moment to relax and disconnect from work and connect with the community of digital nomads. Here they could talk about travels, cities, experiences in other coliving places, personal projects, activities on the island, and more!
We know that for Palma coliving guests it is very easy to make friends and get involved in the community from the moment they arrive. But for other remote workers that perhaps are staying at an Airbnb could be more challenging. This is why we love to host these kinds of events every now and then because it gives us the opportunity to improve and grow the community of digital nomads in Palma de Mallorca.
Did you miss this chance to participate in Coworking Day Meet-Up? No problem! You can subscribe to our monthly newsletter and get notified when we host the next one!
If you are interested in traveling with other fellow digital nomads we highly recommend you to join the Swiss Nomad Fest with Coworking days and get a 10% discount, more info here.
We hope to see you soon at one of our destinations! You can apply for your stay by clicking here
Thank you for reading so far and remember to follow us on social media to get weekly valuable content
Instagram | LinkedIn | Spotify | Facebook | TikTok | Youtube
---
Latest Posts: