We know the digital nomad's lifestyle is thrilling, with new destinations and exciting adventures awaiting us. But we all also know that living this way makes it easy to set our fitness routines aside. It's difficult to maintain certain order with our health when we are always on the road. Today we're here with some easy fitness tips that'll help you stay in shape and feel amazing while nomading. Think of us as your fitness buddies, sharing some straightforward advice to keep you on track.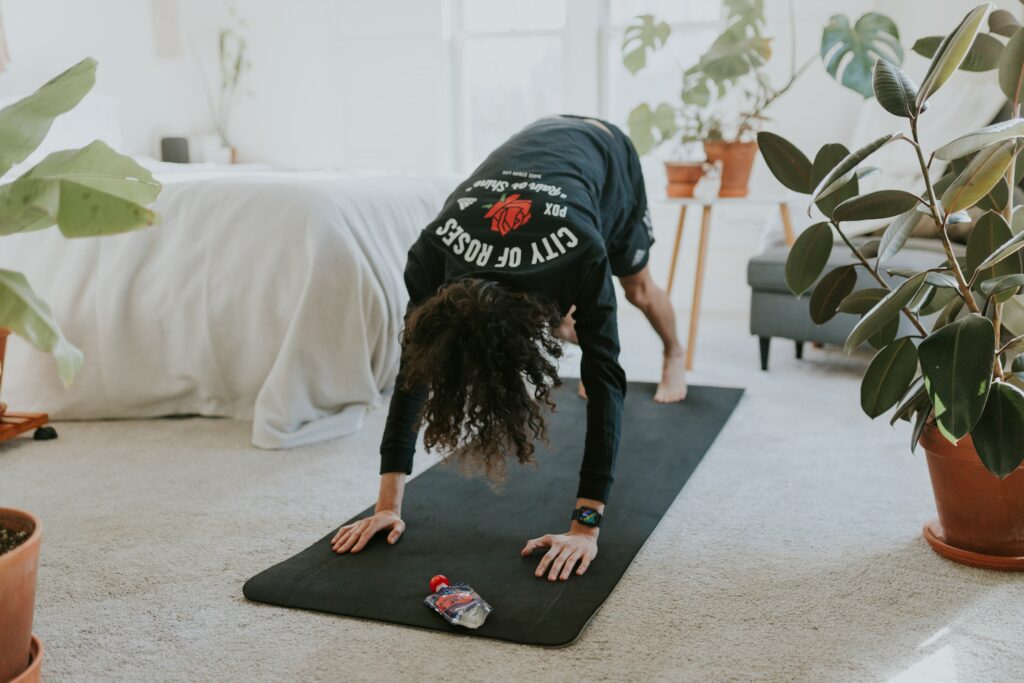 1. Make the Most of Your Surroundings
Traveling to new places is a fantastic opportunity to stay active. Rather than staying cooped up in your workspace or Airbnb, step outside and explore. A brisk walk through a vibrant local market or a hike through scenic hills can be just the workout you need. It's a win-win: you stay active, and you get to immerse yourself in the local culture. We always think about this when we decide to open a new coliving space. Is it a paradise-like destination? Does it have sunny weather to spend time outside and do exercise and activities outdoors? Are our guests going to have that instant contact with nature from the moment they arrive? This is a very important topic for us, and you will find lots of hiking paths and hills to explore next to our villas, as well as beaches and fantastic landscapes to enjoy.
2. Pack Light and Wisely
Before we dive into the workout tips, let's talk packing. When you're always on the go, lugging around heavy gym equipment isn't practical. Instead, pack a few lightweight and versatile items like resistance bands or a jump rope. These don't take up much space, but they can deliver a full-body workout wherever you are. Nevertheless, if you decide to stay at Palma coliving, remember you have 3 weekly yoga classes (mat included!) and basic fitness equipment for you to use freely.
3. Don't rush from one place to the other
if you truly want to explore the digital nomad lifestyle, we recommend you stay at least 1 month in each location (or even two!!). One of the top things to do once you arrive at a new destination is to settle down and find your balance and routine. If you feel that you are on vacation, then it's very likely that you won't work out at all. The idea is this: establish some schedule for activities, groceries, work, and chill time. During your week dedicate part of these hours to exercise. But since we are digital nomads and the goal is to explore new cities and cultures, the best way to do it is to mix with the locals or events with your colivers. Maybe you can go for a run with other guests in the house. This way you get in shape and you bond with the people in the house and get to know them better.
4. Fitness Apps for Digital Nomads
We get it; not everyone wants to follow a structured workout routine. Sometimes, flexibility is the key. Here are some fantastic fitness apps that can help you stay active on your terms:
Nike Training Club: This app offers a wide range of workouts that you can customize to your fitness level and time constraints. Whether you have 15 minutes or an hour, you can find a workout that suits your needs.
MyFitnessPal: Great for tracking your food intake and monitoring your calories, MyFitnessPal can help you maintain a balanced diet while you're on the move.
7 Minute Workout: If you're short on time, this app is a lifesaver. It offers quick, effective workouts that you can do in just seven minutes.
Glo yoga: Yoga is an excellent way to stay flexible and relaxed while traveling. This app is perfect for all levels, and it offers sessions you can do anywhere.
Strava: If you're a fan of running or cycling, Strava can track your activities and even connect you with local groups for group workouts.
5. Motivation in Every Snap
To make your fitness journey more fun, why not snap some pictures along the way? The gorgeous scenery from your latest destination can serve as a cool backdrop for your workout. Not only will you have cool travel memories to share, but you might inspire others to stay active while on the road.
Remember, it's not about nailing the perfect workout; it's about making fitness a part of your nomadic life. Consistency is the name of the game, and even a short 20-minute workout can make a real difference.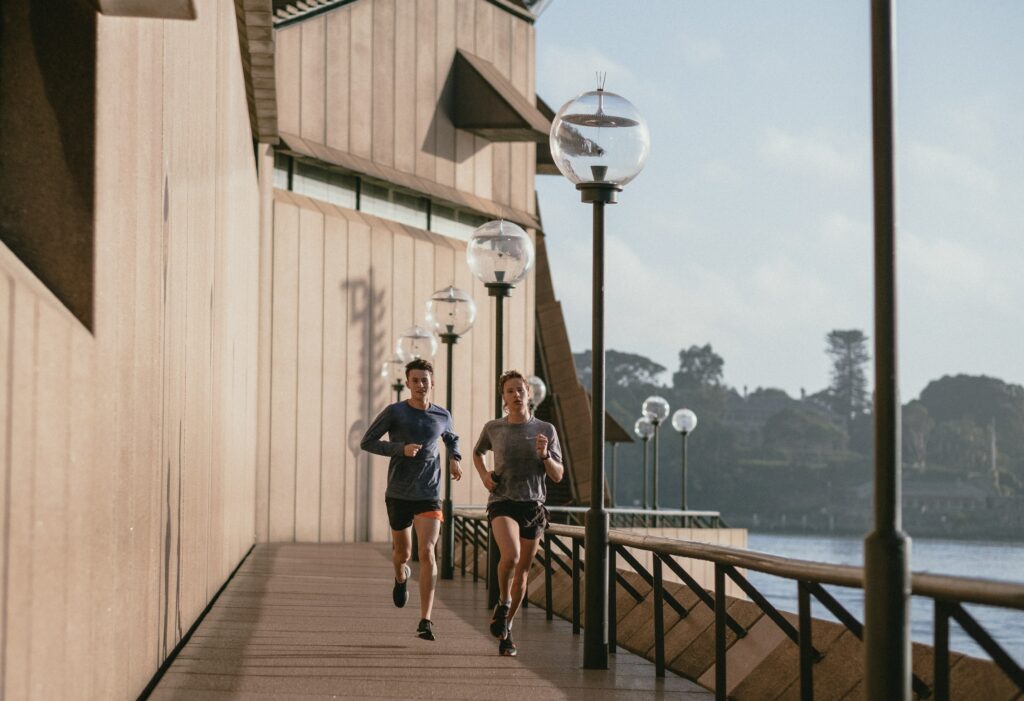 So whether you're exploring a bustling city, hiking through a rainforest, or chilling at a tranquil beach, staying active while on the road is entirely doable. Just keep in mind that your health and well-being are an essential part of your journey as a digital nomad.
By incorporating these fitness tips, using handy apps, and capturing those workout moments in spectacular destinations, you can strike the right balance between adventure and well-being. So keep on traveling, stay fit, and savor every moment of your exciting digital nomad journey. Your body and mind will thank you, and you'll have the energy to make the most of your global adventures.
We hope to see you soon at one of our destinations!
Thank you for reading so far and remember to follow us on social media to get weekly valuable content:
Instagram | LinkedIn | Spotify | Facebook | TikTok | Youtube
---
Latest Posts: