Are you looking for your next coliving experience? Let me tell you it's not an easy job to find the right place, in this article you will find all the information you need to select your next destination! Since COVID-19 remote working has become one of the most popular trends among different businesses. As long as you have a job that can be done from a computer and a good WIFI connection… good news! Remote work is an option for you!
The new generations are constantly rethinking if the balance between their work and personal life is the right one. That's why if you have the chance to travel, explore the world, meet like-minded people, and live in paradise-like locations… Why would you keep working bored in a tiny office? I imagine this question has crossed the minds of many of you and the coliving / digital nomad's lifestyle has brought the best solution.
What is Coliving?
Co-living is a new way for people to live in cities, focused on community and convenience. Is a way of living with other people in a group of homes that include some shared facilities (common areas, equipment, services, etc). What is interesting about coliving is that you get to know like-minded people and independent travelers.
In my case, after having experienced it, I believe that the greatest added value that a coliving can bring us is the feeling of community and being able to nourish ourselves with other people, their stories, and their own experiences.
Why Choosing A Coliving Space?
Where can I start? The benefits of staying in a coliving are so many!
Something that we cannot ignore is that most of them are based in the best cities to live and work remotely. Whether it's on the beach or in the mountains, they allow us to leave the office and invite us to work surrounded (not only by very interesting people) but also by nature. Being surrounded by nature and working in open spaces lowers our work stress levels immediately. Therefore, as soon as you arrive at your coliving, you will experience an immediate change compared to your previous lifestyle.
Most coliving has fast wifi, which is absolutely necessary, right? So you have that solved (this doesn't happen in all Airbnb for example). Also, you will get to work in very stylish workspaces and you will get tons of community activities to do. Making friends is not going to be hard at all!
Another important fact is affordability. Because… let's be honest: to travel and work around the world sounds wonderful, but it's not always so easy to do it. Either because of the time it takes to organize it or because of the high prices of the hotels, many times it becomes a difficult plan to achieve. Coliving spaces are great alternatives!
They provide you with all the services you may need in facilities designed 100% for you. In addition, it doesn't have a long-term contract and you don't have to pay a deposit or real estate expenses. Not to mention, it helps you connect with like-minded people…who knows? Maybe you meet a business partner or even the "love of your life" (I'm getting romantic) on your next coliving experience!
These are the best 7 coliving in Spain
Spain is one of the top destinations for digital nomads. We are very pleased to help you choose your next coliving. Here is our best selection:
1- PALMA COLIVING (Mallorca & upcoming locations)
With around 50 5-star reviews on Google Maps, Palma Coliving is ranked among the best options in Spain. Palma Coliving was a finalist in the "Coliving Awards 2022" which fills us with pride and we love being able to share it with you. Currently, you can stay in Palma coliving Mallorca, but 2023 will be a very challenging year for the co-founders (Matt & Hugo) because they plan to open multiple new destinations such as Tenerife and Valencia, among others. Palma coliving is characterized by having villa/house-type lodging where the general idea is that you feel at home. It has a great proposal of spacious rooms with private (or shared) bathrooms to make you feel comfortable. Another plus is that you will get a happiness officer who will be available 24/7 to make you happy and pro-dynamic. The treatment is very personalized from the moment you arrive until you leave. Also, you can become a member and get exclusive discounts or activities during your stay. If you are looking to come to Palma de Mallorca, you can apply for your stay here.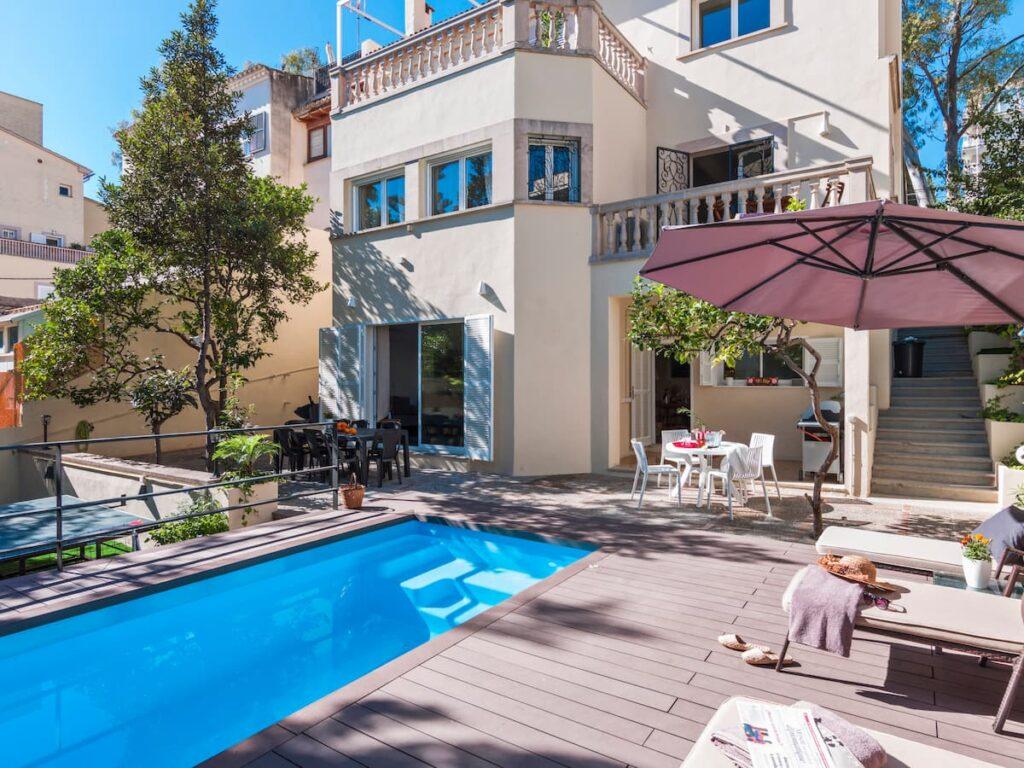 2- Sun and Co (Jávea – Costa Blanca)
One of the most beautiful things about Sun & Co is its location. Who doesn't like working in a town with wonderful beaches close by? Set in the historical city of Jávea, Sun & Co. has been around for over 4 years and is one of the most important coliving on the Mediterranean coast.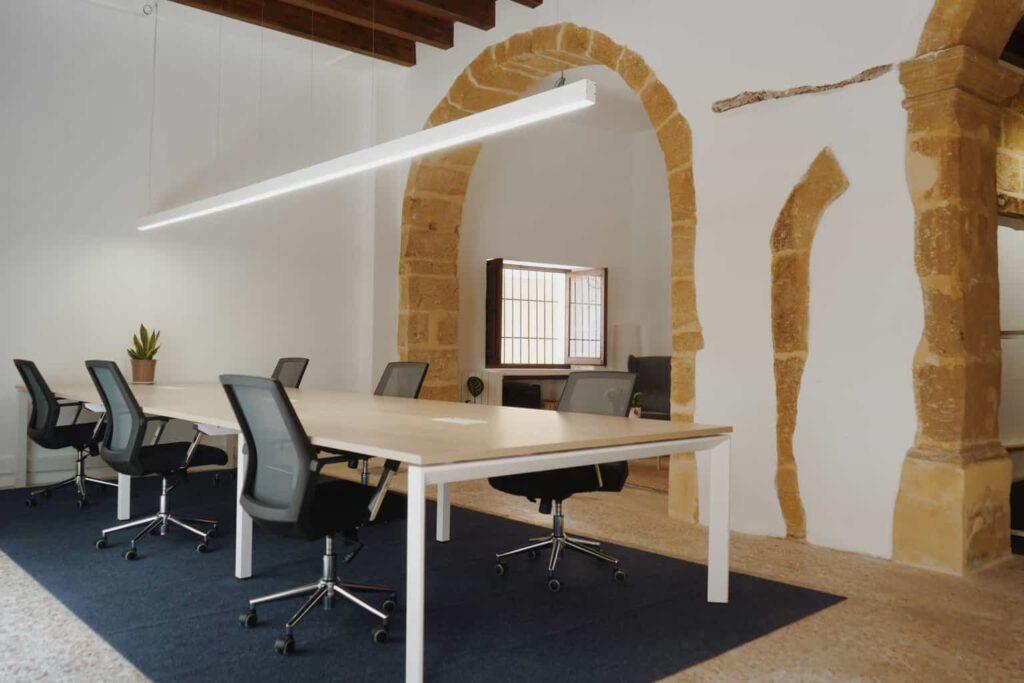 3- Cactus Coliving (Tenerife)
Cactus coliving is one of the oldest in the South of Tenerife. It was once a gofio mill that provided not only gofio but also electricity to the villagers from Valle San Lorenzo.
Interesting fact: the house has its very own wine cellar where wine-tasting workshops take place. It is also a lovely spot to enjoy some Spanish tapas with a glass of local wine, good company, and conversation. So this makes Cactus coliving very unique!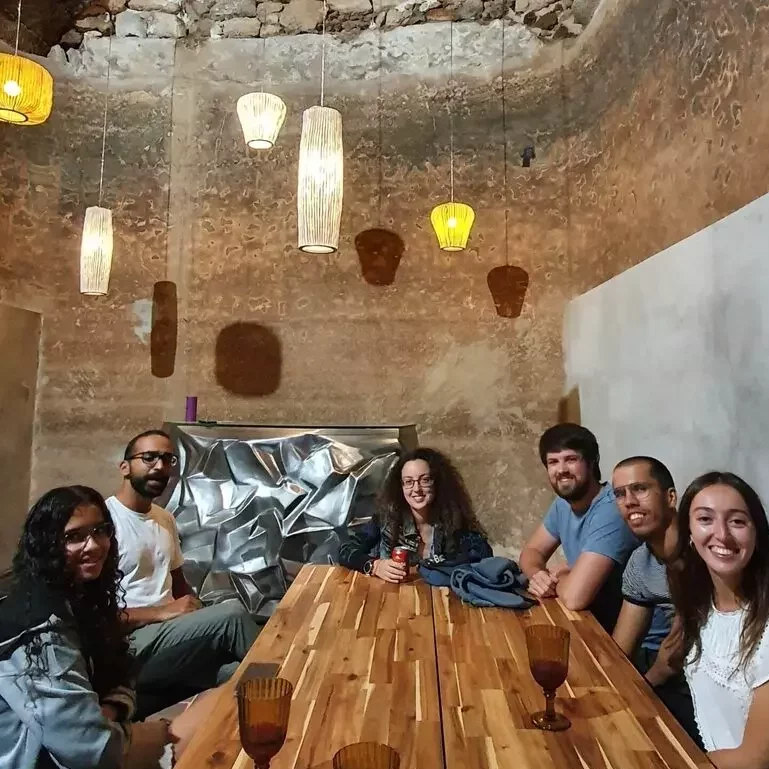 4- Nine Coliving (Tenerife, Canary Islands)
Nine coliving was founded by Anne, a dutch girl who, after spending a year traveling the world, decided to transform an old Canarian house into a place where digital nomads live, work, and meet. Among Nine coliving top activities, you can find surfing and hiking. If you like the outdoors Nine coliving can be an amazing experience for you!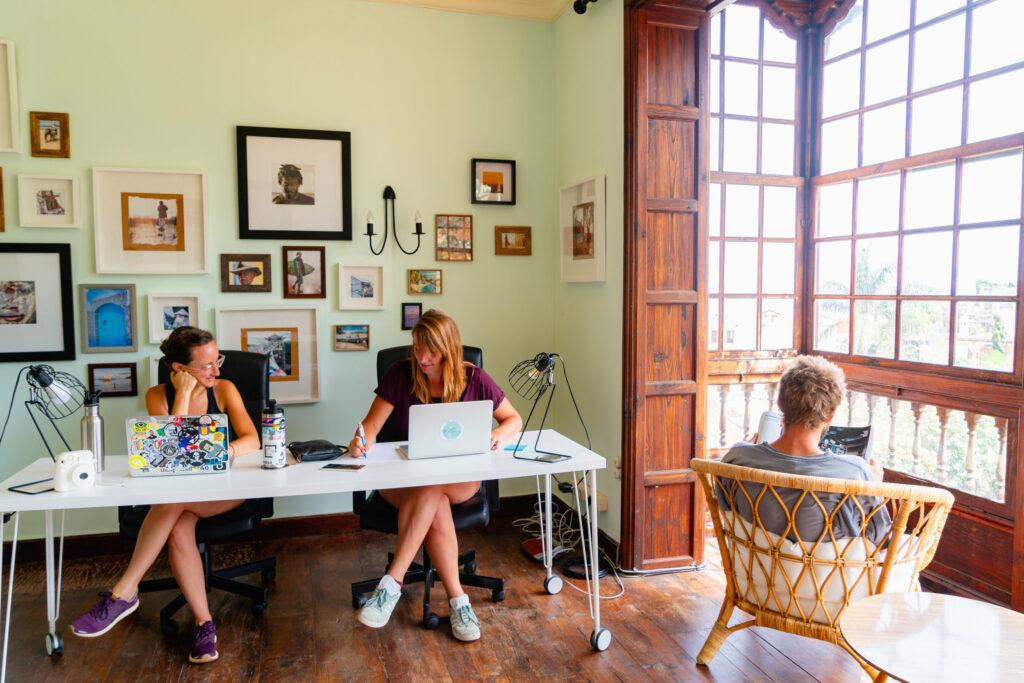 5- Anceu Coliving (Galicia, northern Spain)
This coliving space in the North of Spain opened in May 2020 and it's a restored farmhouse. What makes Anceu unique? Anceu offers Digital Nomads the experience of local life in a Spanish village. You will get this sense of countryside, kind of rustic and pretty at the same time.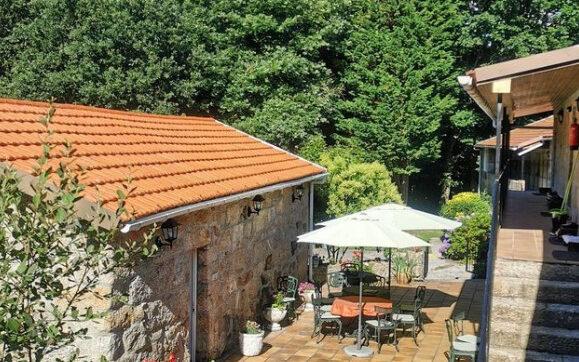 6- Repeople coliving -The Roof (Las Palmas, Gran Canaria)
If you are looking for more modern accommodation, The roof could be perfect for you. It's a very spacious coliving with an amazing rooftop. As a guest of the roof, you get to use the Coworking space and fully immerse yourself in the Digital Nomad community in Las Palmas.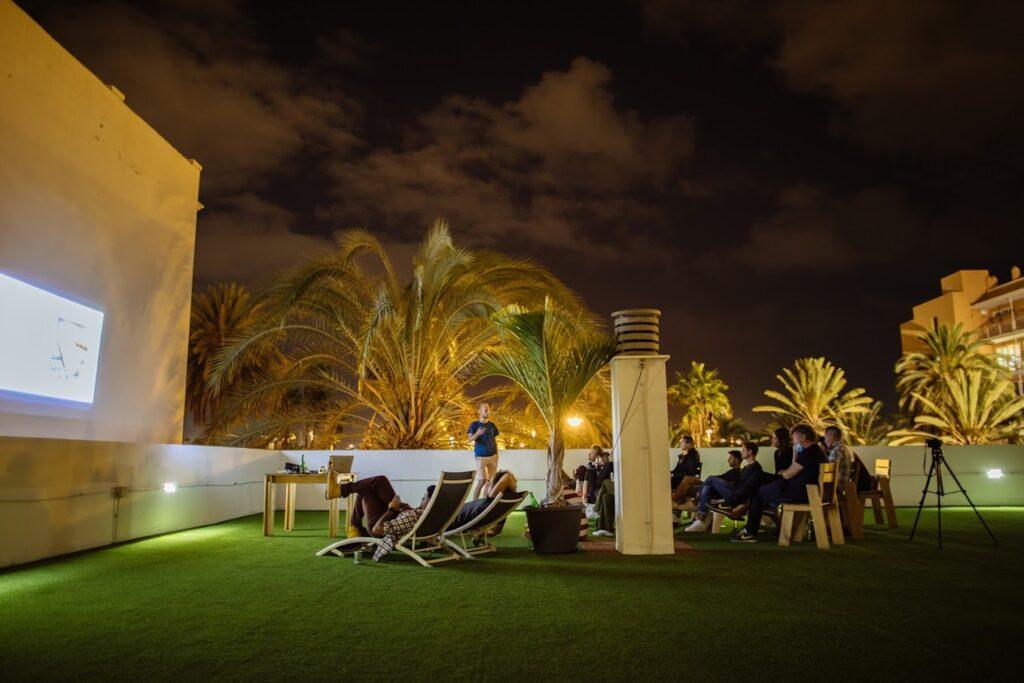 7- Sende (Senderiz, northern Spain)
The owners, María and Edo, decided to build this cozy coliving and coworking in 2014. Sende is one of the forerunners in the field and this experience is reflected in its incredible service. It is located in a village of only 20 inhabitants (Can you believe it?!). What activities can you do at Sende? Well… this coliving is located right in the mountain of northern Spain, so you have endless sports and activities to do outdoors. Hiking and biking are the most common thing there!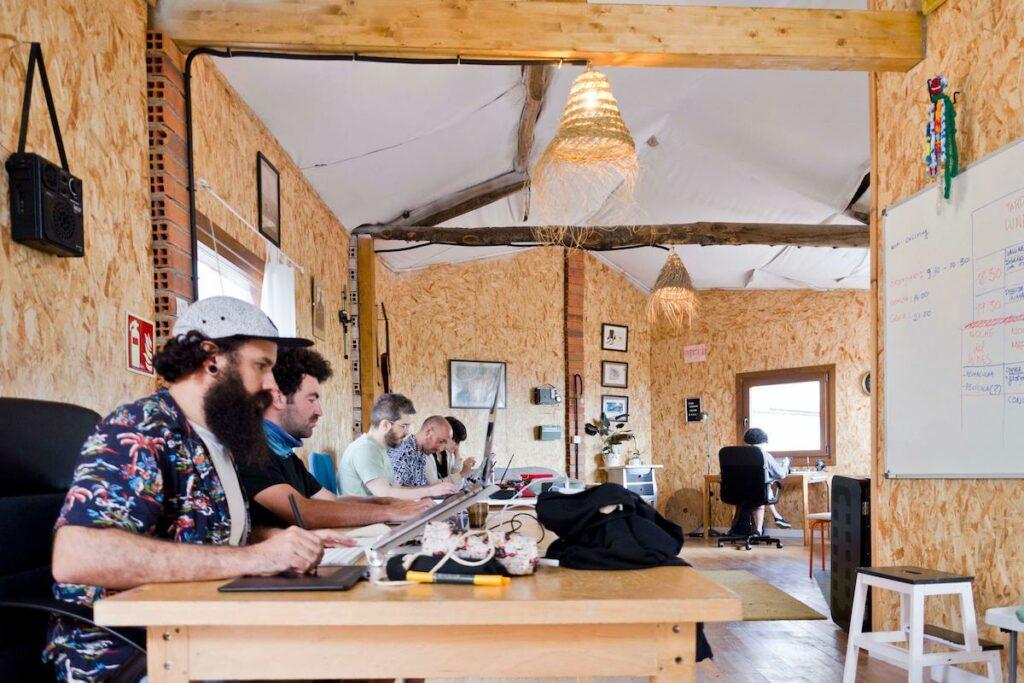 I hope you have a more clear idea about coliving after reading this article. Remember that this experience is all about connecting and creating meaningful relationships! If you have the possibility, I encourage you to travel and stay around 20/30 days in each coliving. This way you will get to know the people and enjoy the lifestyle at the best!
Thank you for reading! 🙂